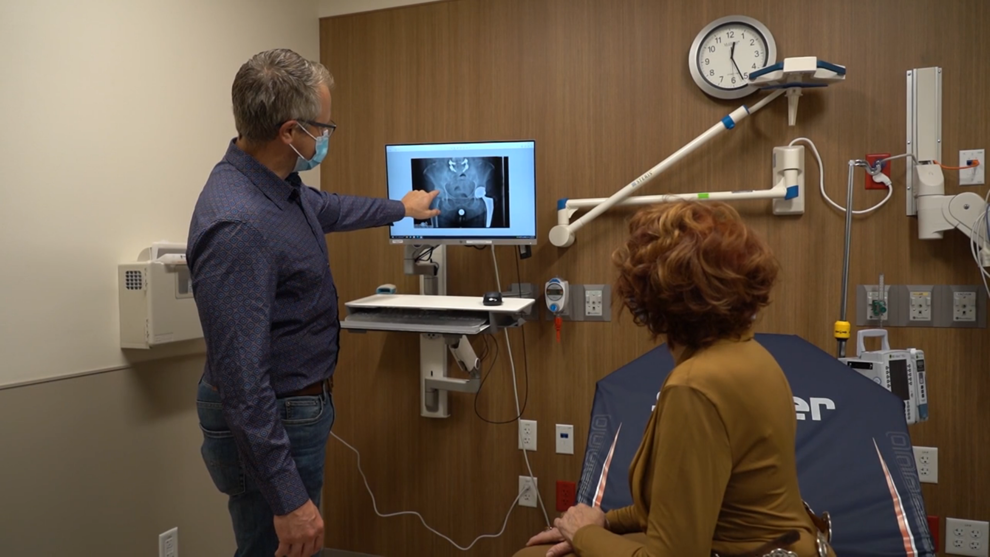 Joint pain is commonly reported in hips and knees, the largest joints in the body. However, joint pain can also affect shoulders, feet or ankles, hands or wrists. Strength, flexibility and durability can all deteriorate in these joints based on factors like age, overuse and injury.
In short, if you have joint pain, you have a problem. "Joint pain can be extremely disheartening," said Coridon Huez, M.D., an orthopedic surgeon at Sanford Orthopedics and Sports Medicine in Bismarck, North Dakota. "It can seem like no matter what, any movement will cause pain and discomfort. I often see patients who have damaged a joint due to an athletic injury or overuse, but many older adults can also develop painful conditions from the gradual wear and tear that comes with aging, such as arthritis."
Nonsurgical routes to pain relief
Dr. Huez, who specializes in joint pain, total joint replacements and orthopedic trauma, can reduce discomfort or eliminate it entirely via a variety of strategies. Many of these treatments do not involve surgery. Things like physical therapy, lifestyle changes, medication or a combination of all three can reduce pain and increase flexibility and strength.
"Sanford Health has a comprehensive team of orthopedic specialists and rehabilitation experts," Dr. Huez said. "Having open communication between myself and the therapists allows us to closely monitor a patient's progress and listen to how they're feeling."
Those conversations between doctor and patient can sometimes lead to the conclusion that surgery is the best solution. Replacing an old, worn-out joint with a new mechanical joint can eliminate pain and mark a return to activity.
When surgery is an option
For more than 7 million people in the United States, joint replacement has been the best choice, according to the National Library of Medicine.
"Our team is dedicated to customized, patient-centered care," Dr. Huez said. "We work with each patient to discuss the symptoms they're experiencing, help identify the causes of the pain and lay out a treatment plan."
This plan will take into consideration the patient's unique health condition, lifestyle and circumstances.
"We want to provide a solution that the patient is comfortable with and will provide lasting relief," Dr. Huez said. "The best part of my job is seeing patients get back to living their life free of nagging and limiting joint pain."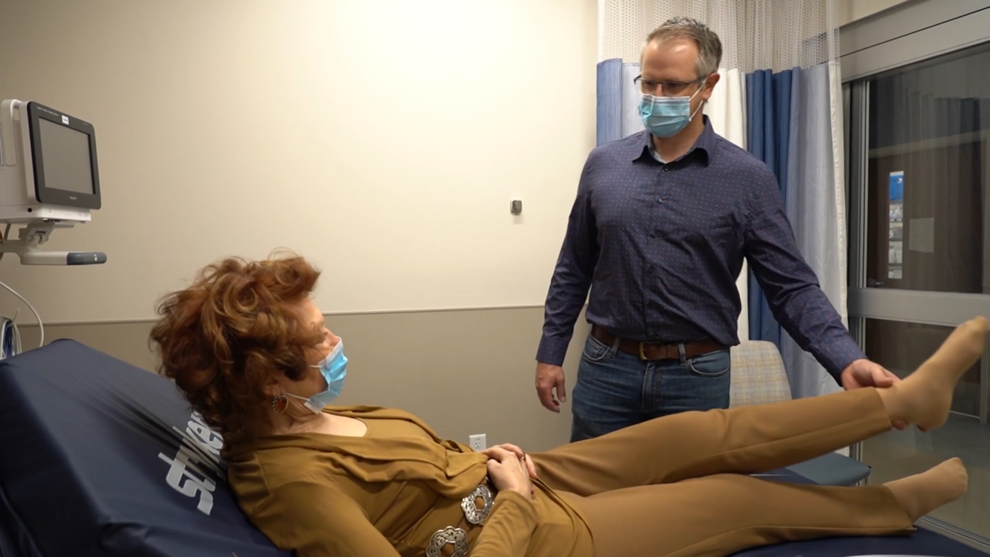 A successful procedure to replace a knee or hip often begins with effective patient preparation. Factors like diabetes, heart disease and obesity can all affect the outcome of joint replacement surgeries.
"Through our optimization program, we evaluate these risk factors," Dr. Huez said. "We help our patients get into their healthiest state so that they can have the best possible outcome following surgery."
The Sanford Orthopedics and Sports Medicine team offers robotic-assisted knee surgeries. This technology allows doctors to deliver more accurate implant positioning based on a patient's unique anatomy. It can lead to smaller incisions and more comfort after surgery.
"The advances in total joint replacement surgeries paired with our optimization program sets patients up to begin movement immediately after surgery," Dr. Huez said. "Patients often experience shorter hospital stays, a quicker return to normal life, and the potential for enhanced long-term function."
Overcoming joint pain
Lifestyle changes and proper medical treatment can help you reclaim your life. Whether you've just started to experience pain or have been battling it for years, Dr. Huez and the orthopedic specialists at Sanford Orthopedics and Sports Medicine can help you make informed decisions about staying active and independent for years to come.
To learn more or schedule an appointment with an orthopedic specialist at Sanford Orthopedics and Sports Medicine, please call 701-323-8920 or visit sanfordhealth.org.
This content is provided for informational purposes only by the advertiser and is not a substitute for professional medical advice or treatment. Please consult your healthcare provider for medical advice. Any views, thoughts or opinions in this paid post belong solely to the advertiser and do not represent the views of Brand Ave. Studios or its parent company.
---
This content was produced by Brand Ave. Studios. The news and editorial departments had no role in its creation or display. Brand Ave. Studios connects advertisers with a targeted audience through compelling content programs, from concept to production and distribution. For more information contact sales@brandavestudios.com.