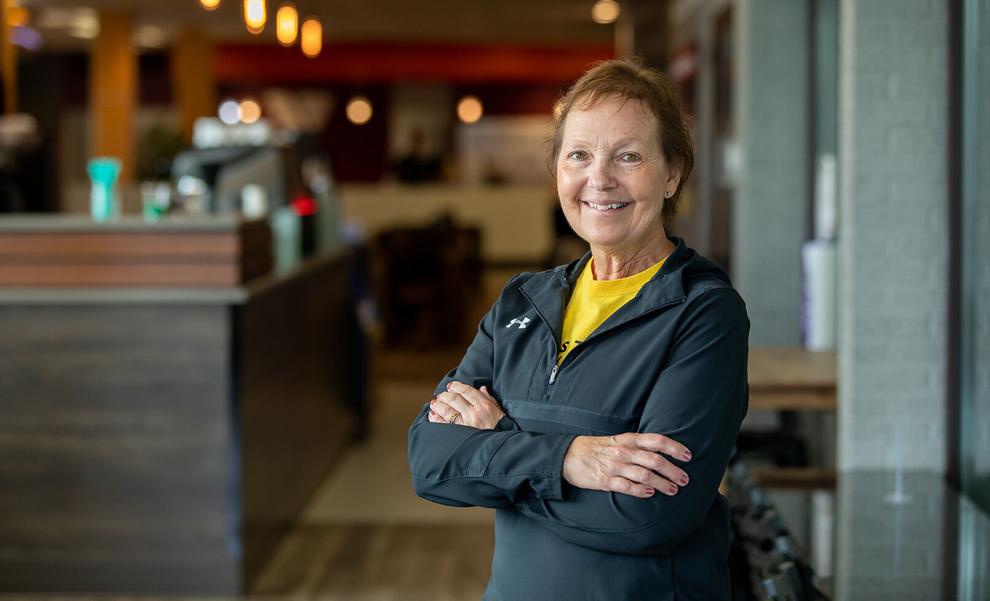 Belva Leer started out as an emergency department nurse, then became a medical-surgical nurse, and after that, spent 18 years in labor and delivery.
But her 1998 stage II breast cancer diagnosis led her to change the course of her career. She switched to the position she ended up loving most: oncology nurse.
There, she could use her personal experience — which included surgery, chemotherapy and radiation — to help patients navigate what likely would be the most difficult time in their life.
"I felt that once I was an oncology nurse, I could explain to them, 'Yes. Yes, you're going to feel this. Yes, you're going to do that. But it recovers. You will do better,'" Leer said. "I felt that I had a lot to give those patients and get them through the whole process."
Leer had been cancer-free for 17 years when she planned to have wrist surgery at Sanford Medical Center – Bismarck in 2015. One of her preoperative procedures was a chest X-ray. When it revealed a large pocket of fluid in her left lung, tests showed that breast cancer cells had spread to her lung.
She had experienced no symptoms, such as shortness of breath or a cough, and stayed active.
A recently retired nurse, Leer once again became a patient, this time with stage IV breast cancer.
At the time of her first diagnosis, at age 39, Leer was busy with two teenagers and a 10-year-old, plus her full-time job in labor and delivery.
Leer hadn't been due for a mammogram yet when she brought a dimple in her breast to her doctor's attention. Deep inside her breast was a lump that a biopsy revealed was cancerous.
After a lumpectomy and before radiation, she went through six rounds of one chemo drug and then six rounds of another drug.
"It's the toughest thing I've ever done," she said.
With kids active in sports, "trying to keep up with their lives and trying to work my job and yet be a mom at home, my plate was overflowing," Leer said.
At the time, she felt sorry for herself, but now she thinks being busy also might have helped her get through it.
So that was a message she shared with her patients as an oncology nurse: "There's a light at the end of this road. You can do it. You can get through it."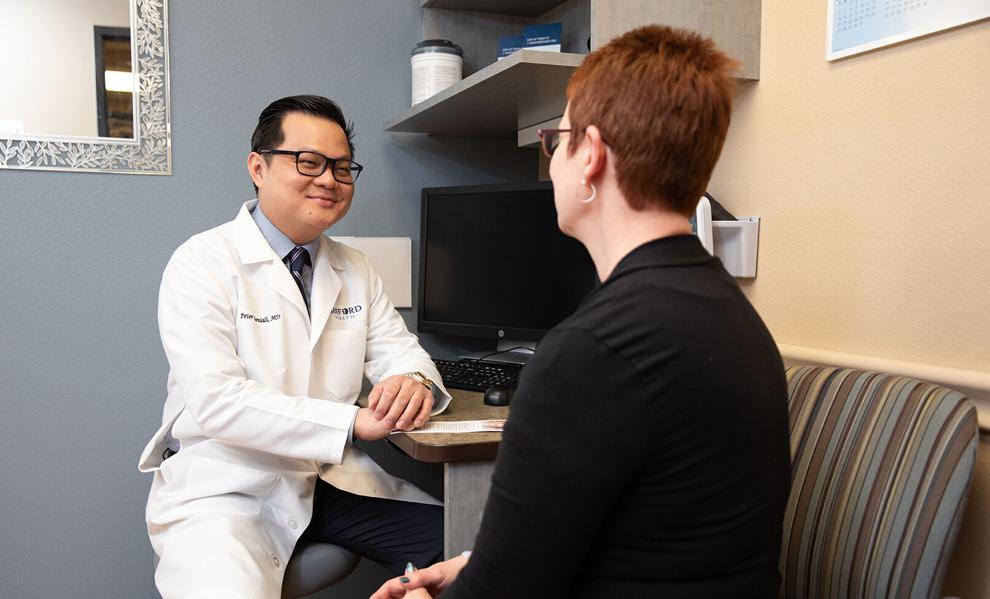 Leer understood how patients felt when they came to that first appointment and were given a lot of information. "Most people leave the doctor's office in shell-shock," Leer said. "They probably didn't hear anything that they were told after the word 'cancer' came out."
She sat down with them and explained what their life would look like for a while. She wanted to make sure that they realized they weren't talking about the rest of their life — just the next six months or so. She helped them understand side effects of their treatment, how those could be treated as well and reinforced everything again at each visit.
Leer tried to help them feel supported, and she got to know them pretty well as she saw them at least a couple of times a week for months. "You eventually start to feel like you're part of their family. You meet all of the family members," she said.
Leer celebrated the successes of those who went back to their lives cancer-free. But for those who didn't, she helped guide them and listen to them. She helped support them and their families as they faced end-of-life decisions.
That's why she calls it "the best job and the toughest job I've ever had."
You could think of having cancer as "almost like a full-time job," Leer said.
Treatments, blood work, appointments, imaging and paperwork keep patients busy. But Leer has been grateful to count on her Sanford Health team, which includes the oncologists, radiologists, oncology nurses, scheduling nurses and nurse navigators.
"It takes a village to get through all of this because there is a lot thrown at you," Leer said.
Because of her background, Leer is not the typical patient seen by her doctor, Peter Kurniali, M.D. "He realizes that having been an oncology nurse, I have some knowledge, which sometimes is not good, and it could be more scary," Leer said. "But he's just so kind and caring. We talk about options. If I'm scared about something, he reassures me."
Leer went through six rounds of chemo this time, which she said were more rugged than her rounds with her first diagnosis. Since then, she's been taking an oral chemo pill.
She credits her nurse navigators as key to explaining what insurance will and will not cover and helping her figure out financing for the expensive oral treatment. "They have helped me through so much," she said.
Leer has had a lot of family support, too. Her house stays busy with her kids and six grandkids in and out.
"I just thought it was the beginning of the end, and it's just not," Leer said. "There is life after even a stage IV cancer diagnosis."
---
This content was produced by Brand Ave. Studios. The news and editorial departments had no role in its creation or display. Brand Ave. Studios connects advertisers with a targeted audience through compelling content programs, from concept to production and distribution. For more information contact sales@brandavestudios.com.