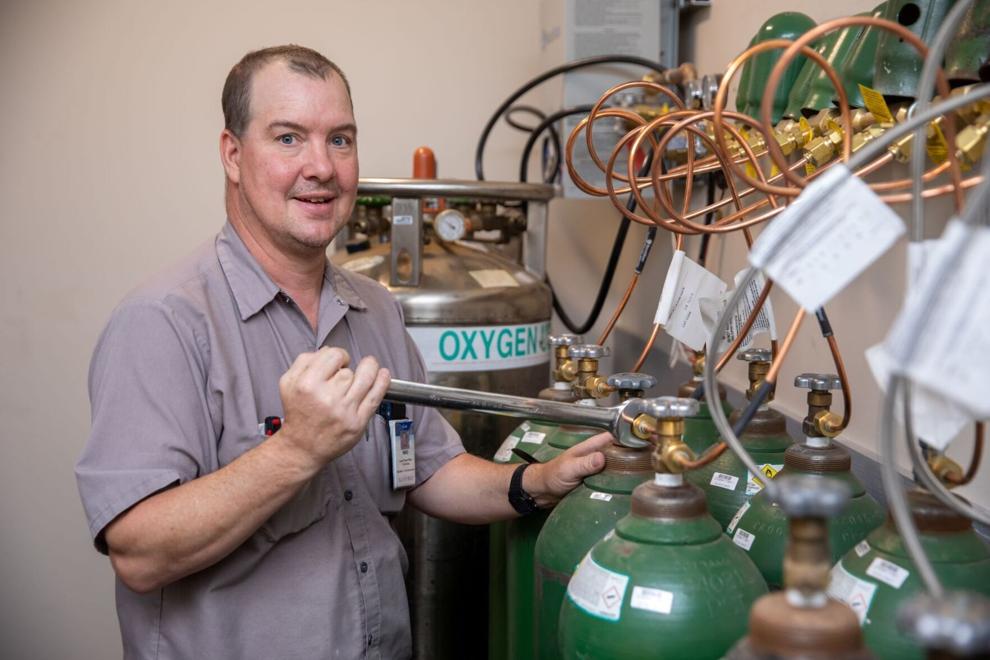 For nearly a year, Mike Nelson, 50, noticed he would get winded whenever he walked up or down the stairs. At the time, he chalked it up to his physical fitness.
"By no means am I overweight," said Nelson, "but I knew I didn't exercise enough."
He decided to get his heart checked, so he scheduled a heart screening at Sanford Health in Bismarck, North Dakota.
Getting a heart screening locally
A heart screening is the safest, most effective tool for learning about your heart health and finding a heart problem early. Heart screenings are recommended once every 10 years starting at age 40 — unless an abnormal screening requires more frequent testing.
A heart screening at Sanford Health typically includes:
Blood pressure: Measures the pressure of the blood against the walls of the arteries. Elevated blood pressure increases the risk of heart attack or stroke.
Body mass index (BMI): Compares a person's height and weight to measure overall body fat percentage.
Cholesterol test (non-fasting): Measures total cholesterol (TC), HDL (good) cholesterol and the TC/HDL ratio. Abnormal results increase the risk of heart attack or stroke.
Electrocardiogram (EKG): Records electrical impulses as they travel through the heart. Patterns in heartbeats and rhythms may show various heart conditions.
Framingham score: Estimates the risk of developing heart disease within the next 10 years.
Cardiac calcium score (if recommended): Analyzes the amount of calcium on the walls of the coronary arteries, which supply blood to the heart and do not normally contain calcium. Calcium is a sign of coronary artery disease (CAD), increasing someone's risk for heart attack and stroke.
Nelson did not qualify for a calcium score as part of his heart screening, but based on his personal concerns and screening results, he wanted further evaluation.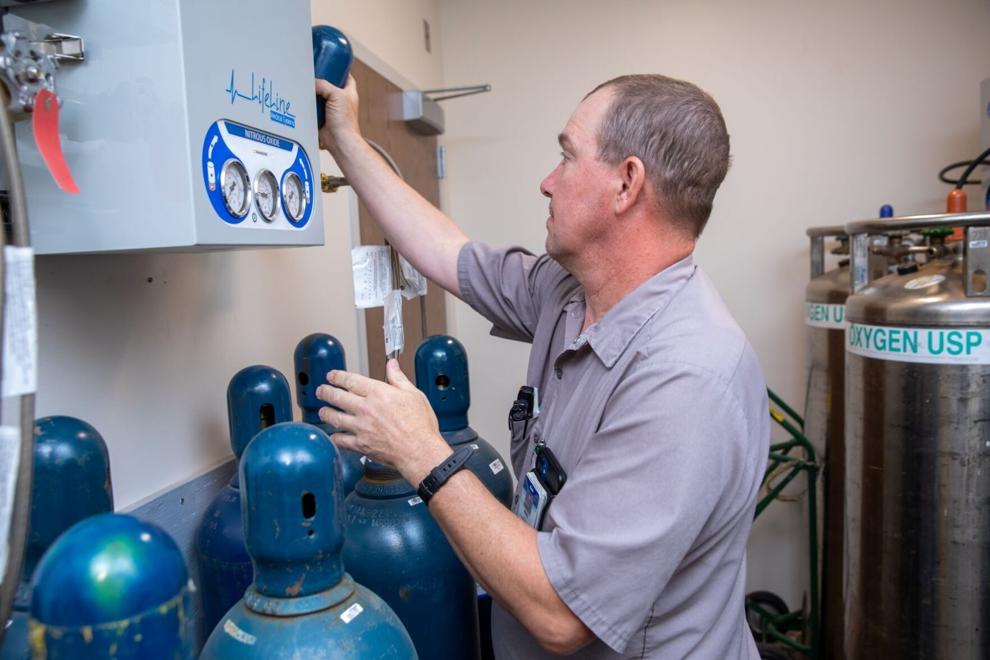 Seeing a heart specialist
Nelson met with Stephen Boateng, DO, a cardiologist at Sanford Heart Bismarck, to complete a stress test. Because exercise forces the heart to pump harder and faster, a stress test can reveal problems with blood flow within the heart.
"I had an 80% blockage in the 'widow maker,'" Nelson explained.
The widow maker is an informal term used for a heart attack in the main artery on the left side of the heart. Because it is one of the major pipelines for getting blood to the heart, a complete or severe blockage can be fatal.
Dr. Boateng recommended putting in a heart stent. The team scheduled Nelson's heart stent procedure with interventional cardiologist Dragos Balf, MD.
"It was as simple as coming in one morning and going home that same afternoon," said Nelson. "I was a little nervous being only 50 years old and having to have a stent placed, but I was surprised with how quick and simple the procedure was."
Interventional cardiologists use one or more tiny incisions in the skin to guide miniature instruments through the blood vessels to reach and treat the source of the problem. Because the surgeon does not cut through the breastbone, as they would in open-heart surgery, the patient experiences fewer risks, less pain and a faster recovery.
"Dr. Balf went in through my wrist, placed the stent, and that was it," he said. "I think it was only an hour-long thing. It was a good experience. I couldn't have asked for a better team."
He continued, "I know I am biased because I work for Sanford, but we truly are a family. People laugh when you say that, but here in Bismarck, we all take care of one another. Within that short time frame, the nurses and care team checked on me multiple times to make sure I was comfortable."
Nelson took a week off from work, and by the end of the week, he could already tell he had more energy each day.
Recovery was almost effortless for Nelson. He was back to work as quickly as allowed and continues to meet with Dr. Boateng for follow-up visits.
"Don't wait like I did. If I had a heart attack, there is nothing they could have done. That's why it's called the widow maker. Go get yourself checked out. Get your regular screenings," Nelson said.
This content is provided for informational purposes only by Sanford Health and is not a substitute for professional medical advice or treatment. Please consult your healthcare provider for medical advice. Any views, thoughts or opinions in this paid post belong solely to Sanford Health and do not represent the views of Brand Ave. Studios or its parent company.
---
This content was produced by Brand Ave. Studios. The news and editorial departments had no role in its creation or display. Brand Ave. Studios connects advertisers with a targeted audience through compelling content programs, from concept to production and distribution. For more information contact sales@brandavestudios.com.