Interior Secretary Ryan Zinke and North Dakota Gov. Doug Burgum shared similar visions Wednesday for regulating oil development, focused on partnering with industry to spur innovation.
"I don't think the government should be in a position to be an adversary," Zinke said as he delivered the keynote speech at the Williston Basin Petroleum Conference in Bismarck. "We have to, as Interior, be a better partner. We have to work with industry."
Zinke reminded the more than 2,400 attendees of the promises President Donald Trump made to the same group two years earlier as a candidate, which included tax reform and rolling back regulations.
"Today, two years after that, the promises he made are promises he kept," Zinke said.
Burgum, who spent much of Tuesday with Zinke touring Theodore Roosevelt National Park and a drilling rig in western North Dakota, reiterated his preference for innovation, not regulation.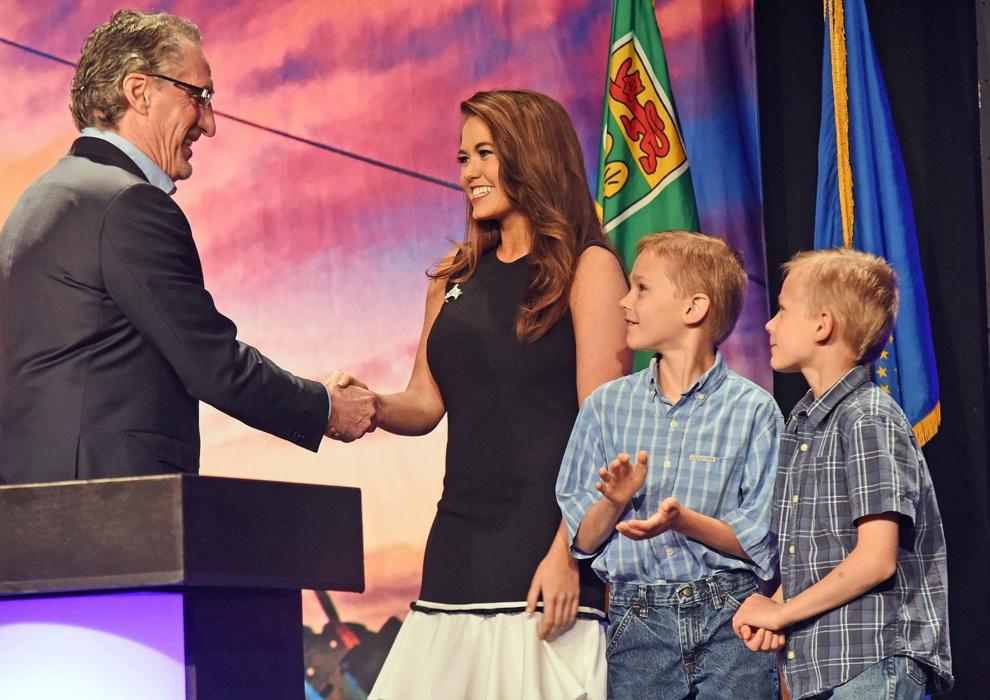 "Regulation, by its nature, is backward-looking and focuses on yesterday's problems with yesterday's technology," Burgum said. "We need to partner with industry to come up with new solutions when we're faced with a problem and find solutions that haven't existed before."
One member of the audience stood up and interrupted Zinke, voicing opposition to rolling back the Bureau of Land Management Methane Waste Prevention Rule.
"Zinke, why don't you listen to the public and stop methane waste?" said Alex Hilzendeger, a Bismarck State College political science major who had a student pass for the conference. "You only listen to fossil fuel millionaires and campaign donors."
Hilzendeger also said Zinke accepted $85,000 in campaign donations from oil companies in the room before security escorted him out of the conference.
"The good thing about our country is this: good debate is healthy, rude people are not," Zinke responded, prompting applause from the crowd.
During Zinke's oil tour Tuesday, the group drove by some well sites that were flaring natural gas on the way to a Continental Resources well site near Killdeer.
In an interview, Zinke said his ultimate goal is to bring flaring on federal lands down to zero, but he said prefers to focus on providing incentives rather than penalties.
"I've always thought it's a waste. It's a public resource that we're wasting," Zinke said. "I think our regulatory framework should incentivize capture, reinjection and beneficial use."
Zinke also met with tribal leaders Tuesday, including Chairman Mark Fox of the Mandan, Hidatsa and Arikara Nation, which accounts for about a fifth of North Dakota's oil production.
The Fort Berthold Reservation has the highest natural gas flaring rates in North Dakota, which industry and tribal leaders say is due to delays in getting federal approval for gathering pipeline easements and other infrastructure.
Tribal, federal and state officials have been working with industry to try to streamline the permitting process.
"Secretary Zinke and the tribe agree that gas capture has to be one of the most important priorities that we can do," Fox said.
MHA officials emphasized to Zinke that as Interior develops regulations, the department should place a strong emphasis on deferring to tribal law.
"We're the best stewards of our land; we know how to regulate," Fox said. "What we're saying is streamline your federal side of things but defer to the tribes."
In an interview, Zinke said he's "a big believer" in tribal sovereignty.
During his speech, Zinke emphasized the importance of energy development for national security, bringing up his time as a Navy Seal.
"Being energy dominant is also morally the correct thing to do," Zinke said. "I spent 23 years as a Seal. I don't want your children ever to see what I've seen."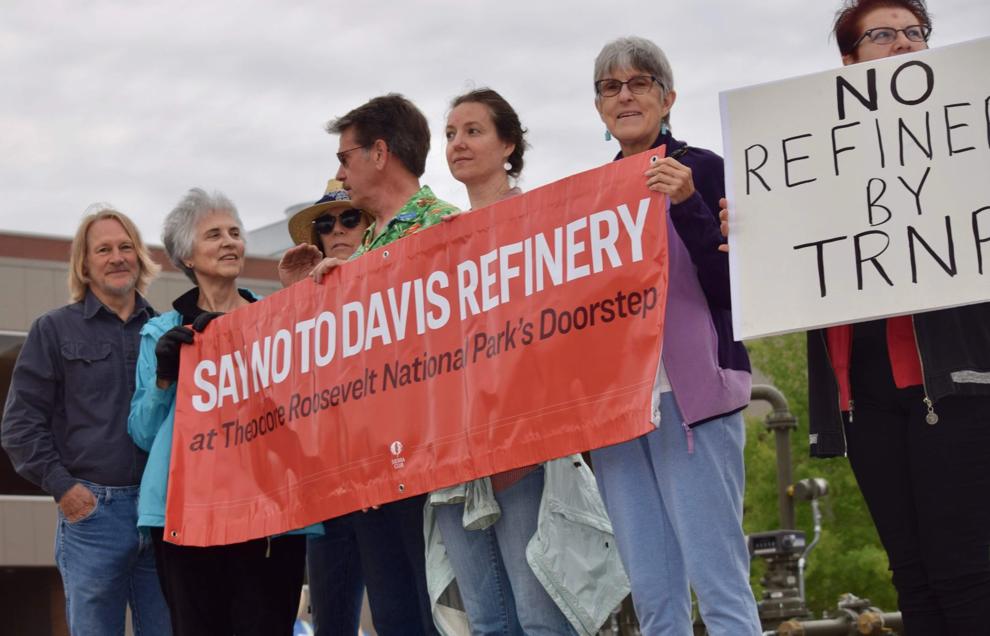 Outside the conference on Wednesday, about a dozen people led by the Sierra Club Dacotah Chapter demonstrated in opposition to an oil refinery that's proposed outside of Theodore Roosevelt National Park.
"If this was near Yellowstone, it would have been nixed the first day it was proposed," said Marie Hoff, of Bismarck.
The three-day conference concludes Thursday.
Bismarck Tribune reporter Jessica Holdman contributed to this report.