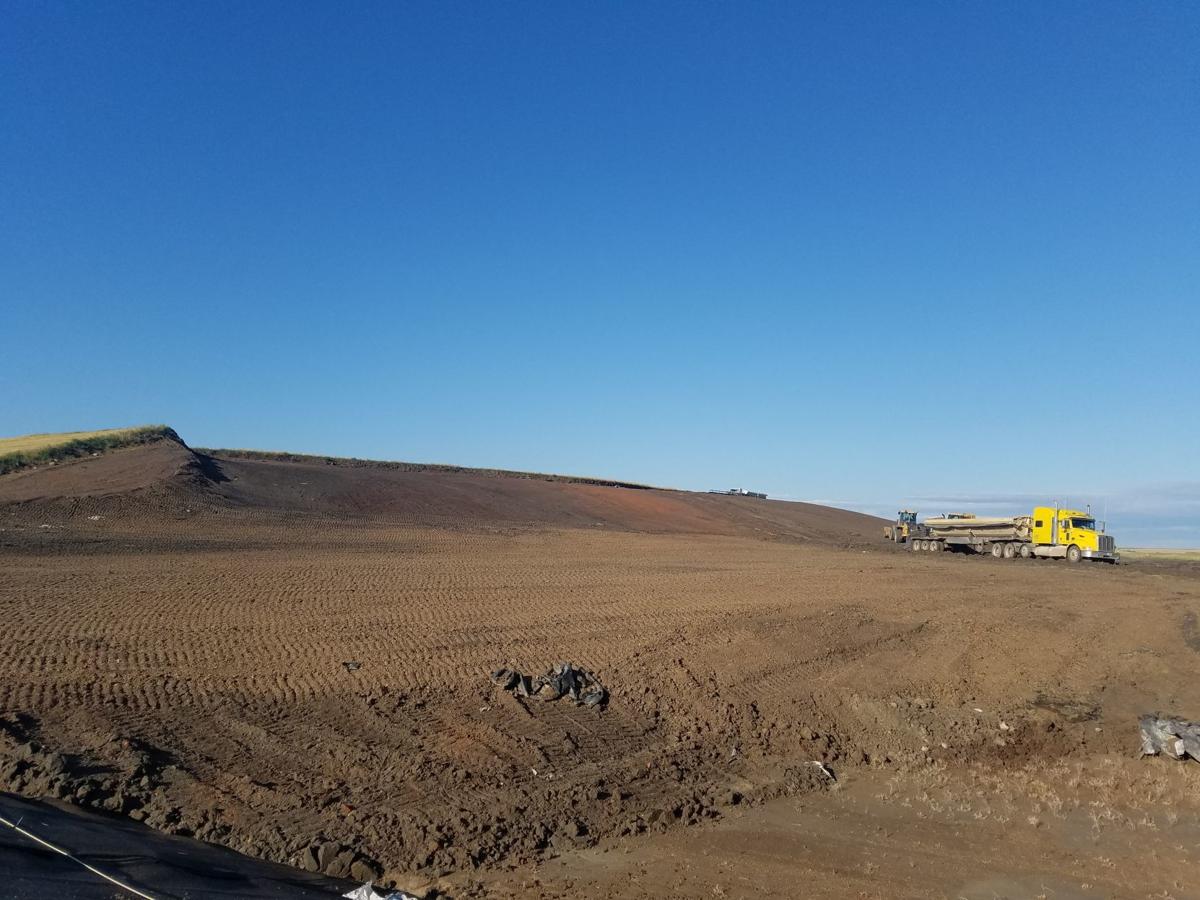 Williams County commissioners have denied an amended conditional use permit for a landfill seeking to become the first in North Dakota to handle radioactive oilfield waste.
The motion stipulated that Secure Energy Services can reapply once the county has had time to pursue further information on additional statewide restrictions and regulations it may want for such facilities.
The vote was unanimous at the commission meeting Tuesday, and commissioners also imposed a moratorium of 12 months on any pending or future applications for facilities that want to accept radioactive waste, which is known as technologically enhanced naturally occurring radioactive material or TENORM.
Low levels of radiation that occur naturally in soil, water and rocks can become concentrated during oil and gas production, creating a category of waste that no North Dakota landfills have been permitted to accept despite a rule change in 2016 allowing for its disposal in-state. As a result, the waste gets trucked to landfills in other states, such as Montana.
The moratorium is meant to give commissioners time to consult with other county commissioners in oil and gas communities, as well as with state officials, industry representatives and other stakeholders.
Commissioner David Montgomery said a chief concern of his is ensuring that the number of TENORM facilities doesn't exceed the demand for them.
"We have a bunch of abandoned wells that the state has already neglected," he said. "If all of these facilities are fighting for that same piece of pie, what happens with a bankruptcy? If one of these is abandoned, how long will it take the state to step in and reclaim them?"
Montgomery said he has called commissioners in several other oil- and gas-producing counties, and they told him they have many of the same questions and concerns as Williams County commissioners.
"I'm not one for kicking the can down the road," he said. "But this is too important a decision to make."
Montgomery suggested that an upcoming meeting on roads, organized by the Western Dakota Energy Association, might be an ideal opportunity for county commissioners in the oil patch to discuss TENORM facilities.
Commissioner Corey Hanson, meanwhile, said he had similar concerns to Montgomery.
"Plus, if we say yes here, do we just become the site, like in Montana, where everyone in all four counties is bringing TENORM wastes to?" he said, referring to the four major oil- and gas-producing counties in North Dakota.
He said he would prefer that TENORM waste not be trucked long distances, for safety reasons. He added that it would be best if each county had a facility so that one county doesn't end up the dumping ground for the rest.
Commissioner Barry Ramberg said he still believes strongly that North Dakota needs to figure out its own solution for TENORM waste.
"We are all benefiting from the oil," he said. "We need to figure out how to take care of this ourselves."
Bismarck Tribune reporter Amy Sisk contributed to this story.