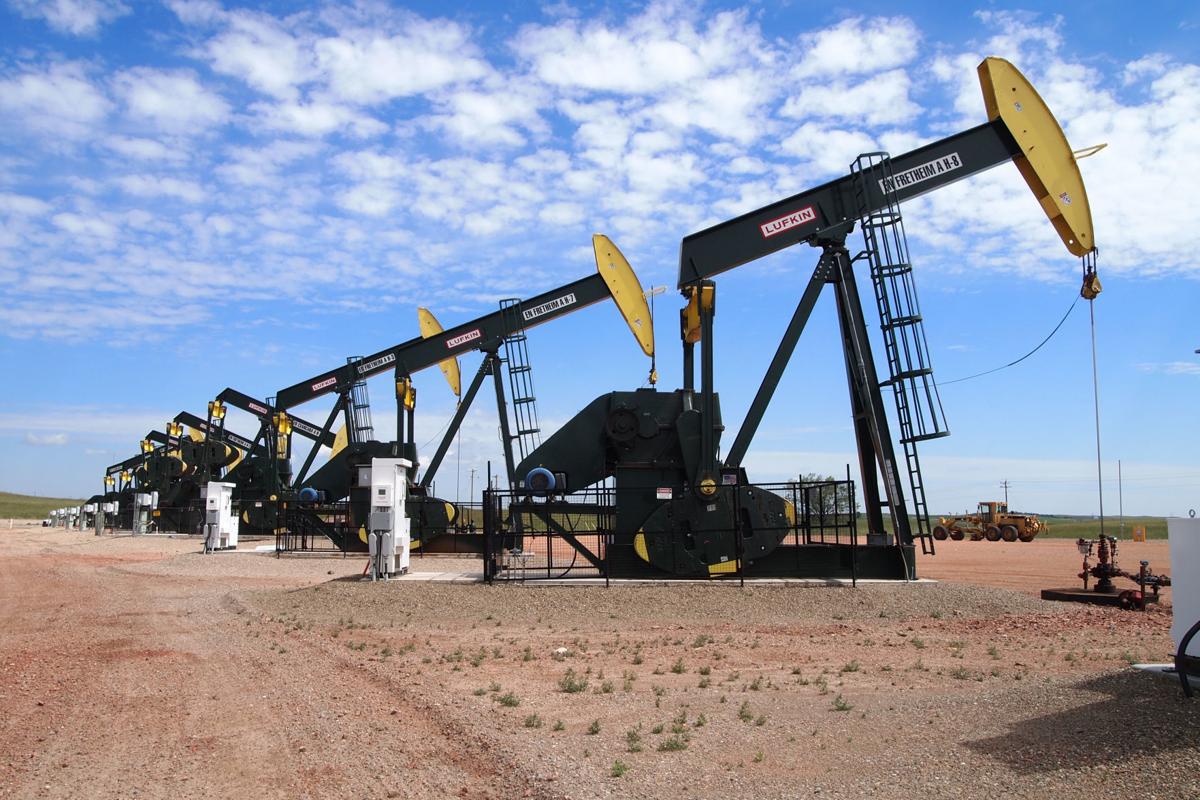 Whiting Oil and Gas plans to expand an oil conditioning facility in Mountrail County to accommodate climbing production.
The company seeks approval from the North Dakota Public Service Commission to expand its Robinson Lake Oil Conditioning Facility 8 miles northeast of New Town. The expanded facility would handle up to 65,000 barrels per day of oil, a 20,000-barrel increase over its current capacity, according to an application Whiting filed with the PSC. The oil, once conditioned, would then be taken by pipeline to market.
"Commodity prices have supported an increase in the crude production in the basin and in particular on wells and acreage dedicated to the Robinson Lake Oil Gathering system," the company said in its application. "Due to this increase, and in anticipation of future volume growth, the need has arisen for additional oil conditioning capacity on Whiting's system."
Whiting operates just the one oil gathering system in North Dakota and plans to continue development in the area, known as the Sanish Field, spokeswoman Ashley McNamee said.
Oil production statewide has climbed to 1.52 million barrels per day, 140,000 barrels higher than a year ago.
At a PSC meeting this week, Commissioner Julie Fedorchak said she believes this is the first facility of its kind to come before the panel, which has siting authority over projects that handle at least 50,000 barrels per day.
Oil typically undergoes a conditioning process as soon as it's extracted from underground, said Katie Haarsager, a spokeswoman for the North Dakota Oil and Gas Division. It's often sent through a heater-treater, which separates the oil from natural gas and saltwater.
The oil must be processed so that its vapor pressure level does not exceed 13.7 psi before it can be transported by pipeline, train or truck. North Dakota's limit of 13.7 psi is based on a national standard for stable crude of 14.7 psi and builds in 1 psi as a margin of error. That limit has been the subject of controversy from environmentalists and rail safety advocates following fiery oil train derailments.
Sometimes, conditioning occurs at centralized facilities, such as the one Whiting operates.
"They're allowing time and temperature to reduce the amount of natural gas and any type of natural gas liquid out of that crude oil stream," said Justin Kringstad, director of the North Dakota Pipeline Authority.
Natural gas liquids refer to substances such as pentane and butane that can appear in liquid form under certain temperatures and pressures.
Whiting proposes to add heaters, pumps and control valves to the site near New Town. The facility would not expand outside its existing 5-acre footprint on company property. Whiting estimates the project would cost $1.2 million.
The expansion would take 90 days to complete, according to the company. Whiting anticipates that the facility will handle up to 55,000 barrels per day during its first year following the expansion, then increase up to 65,000 barrels per day by the end of 2021.
The PSC will hold a hearing on the proposed expansion at 10 a.m. on March 30 at Teddy's Residential Suites, 951 Eagle Drive, New Town.
Be the first to know
Get local news delivered to your inbox!