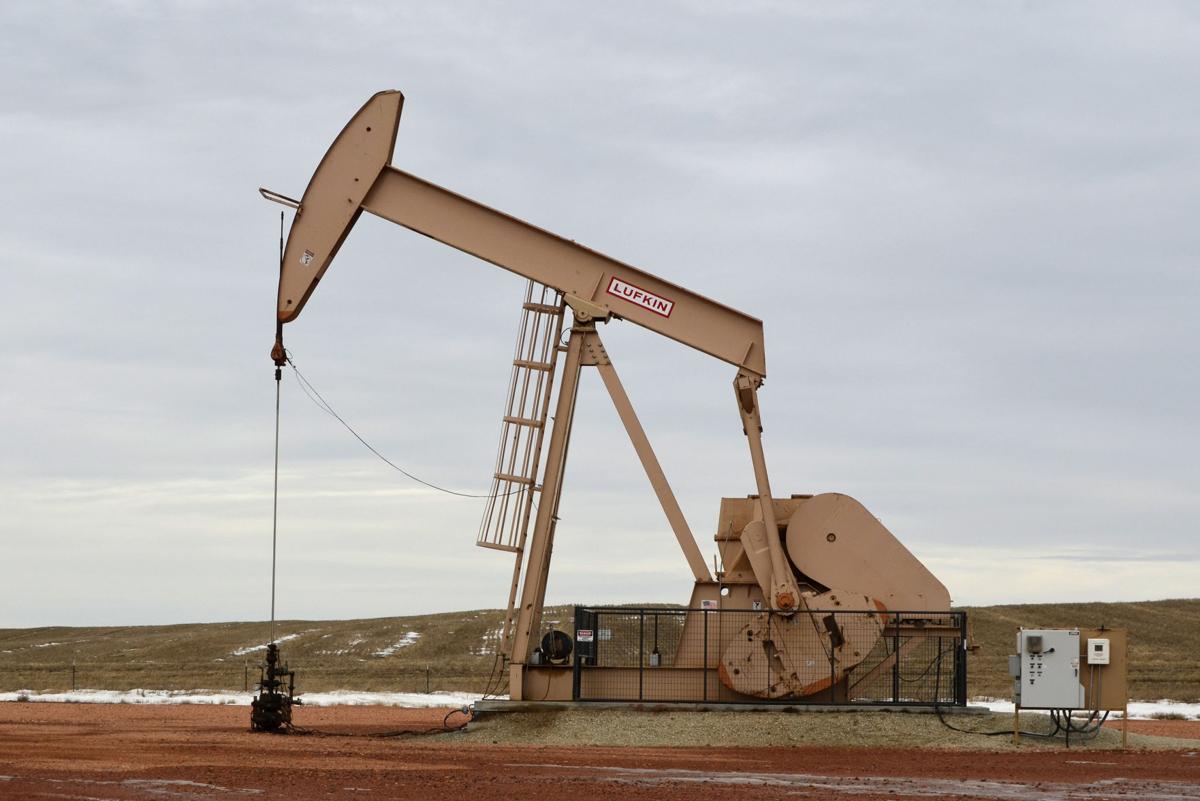 As low prices cause oil producers to put the brakes on activity in the Bakken, state regulators on Tuesday directed the North Dakota Oil and Gas Division to move forward with a policy giving greater flexibility to companies seeking to temporarily idle wells.
The division still needs to hash out details in the coming days, but it plans to revive a policy in place from 2015 to 2017 allowing oil producers to obtain waivers so that a well can stay inactive for longer than a year. The state otherwise requires that if a well has not produced any oil for one year, a producer must either permanently plug the well or begin operating it again.
The policy would apply when the price of West Texas Intermediate, a grade of oil considered the U.S. pricing benchmark, falls below $50 per barrel, North Dakota Mineral Resources Director Lynn Helms told the Industrial Commission on Tuesday. That price has stayed in the $20 to $30 range over the past week after dropping from above $60 at the start of 2020.
North Dakota oil is worth even less because it must be transported to market by pipeline or train, which costs several dollars per barrel.
"Today, a North Dakota Bakken producer is getting somewhere between $13 and $18 a barrel," Helms said.
The waiver policy would come into play in several circumstances, such as when a producer has older, less productive wells that are no longer profitable given low oil prices.
Companies also sometimes drill wells but do not complete them, meaning they hold off on the hydraulic fracturing process and other final steps until prices increase. Developing a new well from start to finish costs about $7 million, Helms said. A company that leaves a well incomplete might spend $3 million on the initial drilling process before halting the rest of the steps necessary to start producing oil at the site.
"I think you'd be telling the market that policywise, it does not make sense to abandon valuable resources," Helms told the three-member commission chaired by Gov. Doug Burgum. "It doesn't make sense to add oil to an already saturated market. It doesn't make sense to force additional capital investment unless the prices are sufficient for our industry to make a profit."
From December to January alone, companies in North Dakota idled nearly 700 additional wells, according to the most recent state data available. The number of wells drilled but not completed climbed by 66 to 1,024.
That happened before prices plummeted dramatically earlier this month when an alliance between Russia and OPEC to curb oil production fell apart. But even before the collapse, prices were falling, slowly, as demand for oil dropped while the new virus spread, halting travel and business in various parts of the world, particularly in China.
Helms has said he anticipates more inactive wells in the months ahead as companies react to low oil prices. The state recently strengthened rules surrounding abandoned wells in an effort to prevent companies from shirking their responsibilities to plug and clean up well sites, in which case the state might have to step in and assume those costs.
The Industrial Commission on Tuesday also advanced a proposed "slurry well" project slated for McKenzie County that would dispose of radioactive and other types of oilfield waste by grinding it up and mixing it with saltwater before injecting it deep underground. The company KT Enterprises is putting forward the project at a site near Johnson's Corner.
The Industrial Commission voted 3-0 to approve construction of a treating plant at the site, to allow for the disposal well to be drilled and to establish bonding requirements of $200,000 on the well and $909,000 on the treating plant. The bonds essentially ensure money will be available to clean up the site if the company were to abandon its remediation responsibilities.
The project also needs to secure a radioactive materials license from the North Dakota Department of Environmental Quality, according to documents filed with the state.
Be the first to know
Get local news delivered to your inbox!