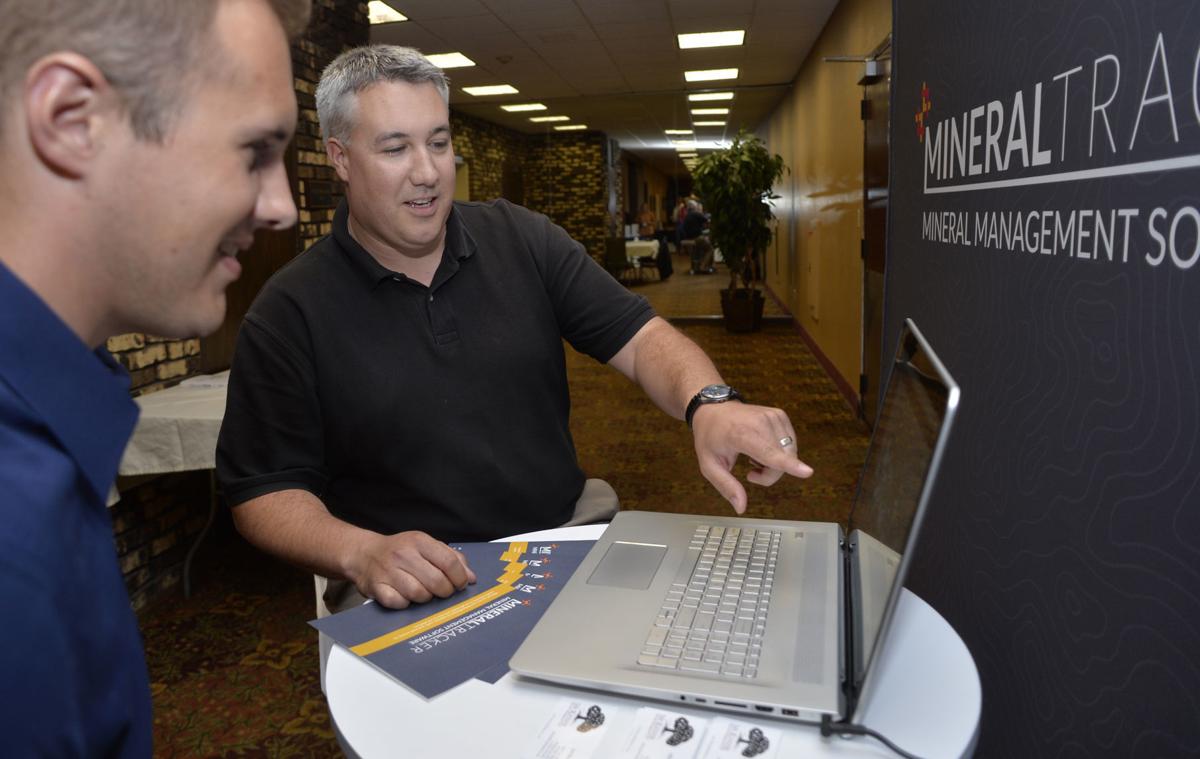 Like many mineral owners across North Dakota, the state is expecting to take a hit in revenue from oil royalties this year amid the coronavirus pandemic.
Given low crude prices and the drop in oil production so far, new modeling shows the state is slated to collect between $45 million and $68 million in royalties from the development of state-owned minerals through the end of 2020, if those conditions hold.
That's in contrast to a scenario in which the state could expect to bring in $91 million if producers were to have idled zero wells under the same pricing conditions. Both scenarios assume that no new wells involving state minerals will be drilled.
The projections were done by the Watford City-based company MineralTracker, which presented its modeling Thursday to the Board of University and School Lands. The board, in conjunction with the Department of Trust Lands, oversees the management of state-owned minerals for the benefit of schools and other public institutions in North Dakota.
"As we were talking through the valuation process, the topic of shut-ins came up," President Joel Brown said, referring to the vast number of wells idled in recent months during the pandemic.
The projections were based in part on the natural drop in production expected from an oil well. A well is most productive when it is new, with its oil output declining over time amid a drop in reservoir pressure.
On Thursday, just 10 rigs were drilling for oil in North Dakota, down from the mid-50s in early March. Gov. Doug Burgum, who chairs the land board, said just one hydraulic fracturing crew is operating in North Dakota, coming in after an initial drilling is completed to bring the well online.
"There's essentially no new production going on, so we are riding this decline curve down," he said.
The state estimates that producers have idled more than 7,000 of the 16,000 wells active in North Dakota earlier this year because they are uneconomic to operate while oil prices are low. Officials say oil production has fallen from nearly 1.5 million barrels per day at the start of the year to below 1 million barrels per day.
The $45-$68 million royalty estimate Brown spoke about before the land board is based on a comparable one-third drop. His company provided a number of other projections too based on various oil prices and production levels.
Crude prices crashed in March as the pandemic halted travel worldwide, leading to a glut of oil. Prices have crept back up over the course of May, but they are still nowhere near high enough to spur a large-scale restart of activity in the Bakken. Brown estimates Bakken crude is worth about $30 per barrel today, which is far below the $60-per-barrel price at the start of 2020.
Land Commissioner Jodi Smith said MineralTracker will provide updated modeling this summer using well-specific data, which is not currently available because of a lag in reporting.
"If they are idling a higher-producing well, it has a high impact to us," she said. "If they are idling a lower-producing well, it has less of an impact."
The state is using $20,000 of the $1.25 billion it received in federal coronavirus aid to pay for MineralTracker's modeling.
Concerned about COVID-19?
Sign up now to get the most recent coronavirus headlines and other important local and national news sent to your email inbox daily.