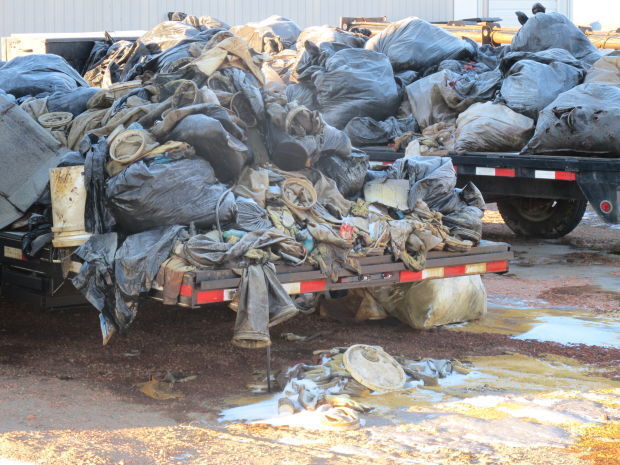 Oil patch counties, state officials and others should work together toward a uniform permitting process for radioactive oilfield waste disposal facilities, concluded the author of a new study commissioned by the Western Dakota Energy Association.
Counties' zoning rules differ when it comes to the siting of such facilities, said Brent Bogar, a senior consultant with the firm AE2S Nexus, who spoke to the association's board about his findings Wednesday.
No landfills in North Dakota have received the necessary permits to accept radioactive material from the oil fields despite a change in state rules several years ago raising the acceptable radiation level. As a result, the waste is trucked to disposal sites in other states. Many proposals to establish facilities in North Dakota have received pushback from local landowners concerned about their safety and traffic, and county leaders often have numerous questions themselves.
The waste is known as Technologically Enhanced Naturally Occurring Radioactive Material or TENORM. Low levels of radiation occur naturally in soil, water and rocks. When those materials are removed from the ground, like in oil and gas production, they become known as TENORM. It's found in drill cuttings and wastewater, but it can be more concentrated in tank sludge, pipe scale and filter socks used to strain oilfield fluids, according to Bogar.
"We are, as far as I was able to find, the only oil-producing state that does not have TENORM disposal within it," he said.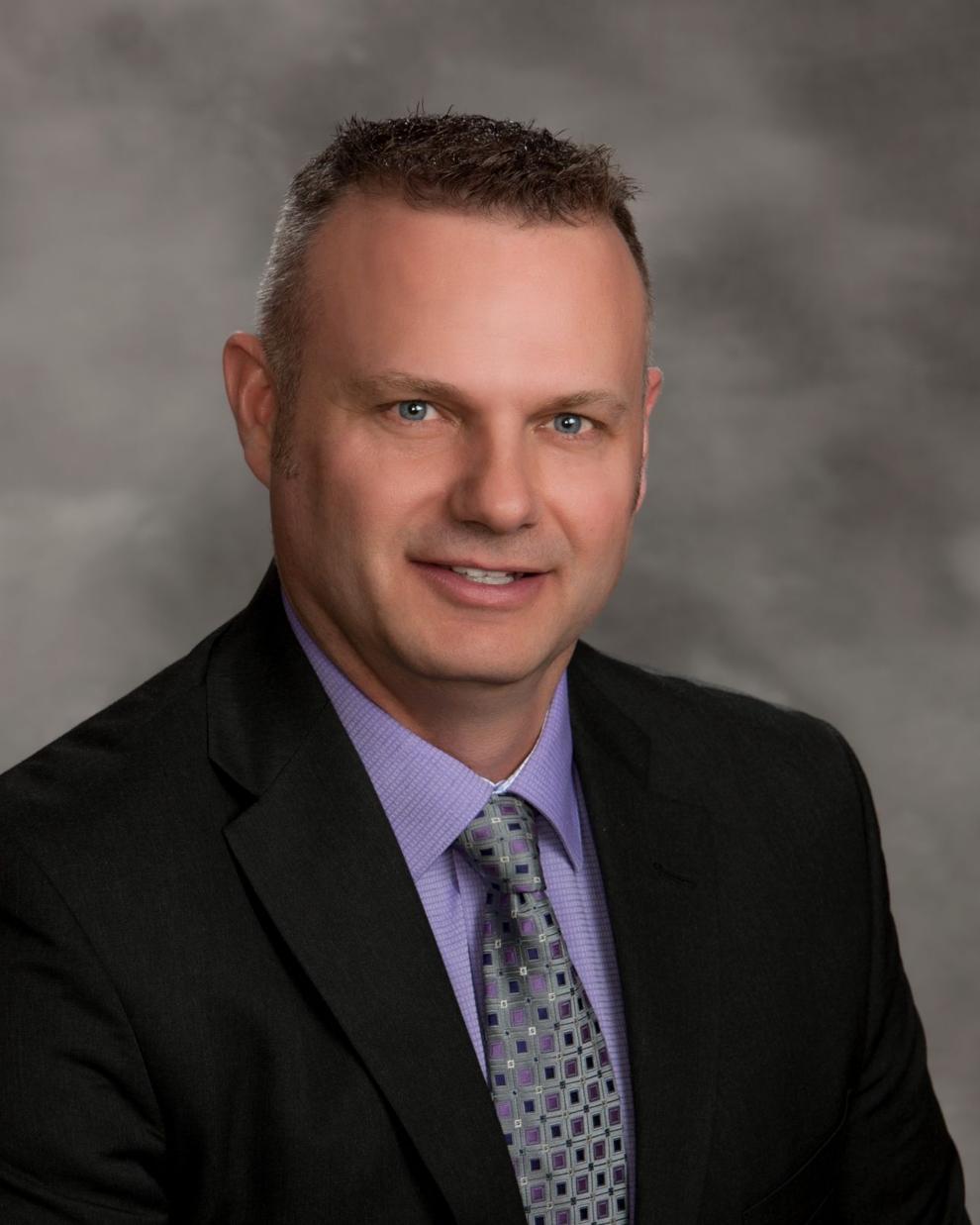 Bogar envisions consistent zoning rules for the landfills across the Bakken or a single permitting process at the state level that relies heavily on county input, instead of separate permits needed from the county and the North Dakota Department of Environmental Quality.
Environmental Quality has an extensive permitting process already, requiring that landfills receive both a solid waste permit and radioactive materials license to dispose of the material.
Bogar suggests that a group of legislators, county commissioners, state officials and other stakeholders form to discuss how the permitting process ought to look.
"If there is anything legislatively that needs to be introduced, it can be worked on now before this upcoming session, and it can be worked on with those that it's going to impact," he said.
The Legislature is slated to meet in January.
Bogar's recommendation is one suggestion that stems from several months of research after the Williams County Commission in December denied an amended permit to a landfill that wanted to start accepting radioactive waste north of Williston. The county imposed a yearlong moratorium on applications to allow for time to gather more information.
The Western Dakota Energy Association sought to help by commissioning the study. The group is made up of counties, cities and school districts in North Dakota's oil fields and coal country.
Trudy Ruland, a Mountrail County commissioner and vice president of the association, said she would like to see greater consideration given to counties' concerns when it comes to oil field permitting. She said her county has run into problems with saltwater disposal wells placed in less-than-ideal spots. The disposals often attract significant truck traffic hauling saltwater -- a byproduct of oil production -- to an injection site.
"The siting is completely out of our hands," she said. "We have saltwater disposals with approaches that are dangerous."
Two applications for related "slurry wells" sit before Environmental Quality, which is evaluating each before potentially issuing a radioactive materials license, state Environmental Scientist David Stradinger told the Tribune.
The facilities, proposed by KT Enterprises and Waste Management of North Dakota, would be located near each other in McKenzie County east of Watford City. The companies propose to grind up the radioactive waste into small particles and mix it with saltwater into a slurry to inject underground. No such facilities exist in the state, but they have been used to dispose of waste elsewhere in the country, including along Alaska's North Slope.
Bogar did not have specific data on the economics of the wells but agreed they show potential in the Bakken, particularly for waste that has a higher level of radioactivity. The state's 50 picocurie-per-gram limit would not automatically apply to the wells, and their cap would depend on the terms of their state permit.
Assuming material falls within the state's 50 picocurie-per-gram limit, however, "I can say pretty confidently that landfill disposal would be cheaper," Bogar said.
The oil industry ships 92,000 tons per year of the waste out of North Dakota, which equals about 2,500 truckloads, he said. Bogar estimates it would take three or four landfills in North Dakota to accommodate the bulk of the waste, with a small amount still needing to be shipped out of state to a facility that can accept material with a radiation level above the 50-picocurie limit. Citing state figures, he said nearly 90% goes to Montana's lone disposal facility near Glendive, 8% to Idaho, 2% to Colorado and a smaller amount to Oregon. 
Montana is in the process of establishing a formal rule setting the same 50-picocurie cap on the waste as in North Dakota. While that will change little for waste transported out of North Dakota, the bulk of which falls within that limit, it's something state officials and many in the industry are watching closely.
"What happens is then our industry becomes tied to the regulations in other states," Bogar said. "We need to make sure we are managing our own ... that we are not susceptible to another state basically closing the door on us by changing the rules."
He also recommended that counties take a close look at bonding requirements for landfills accepting radioactive waste to ensure there is adequate money to address any local concerns, such as the rerouting of a road, should the operator of a site shirk cleanup responsibilities. Environmental Quality requires that companies secure such financial assurance.
Bogar suggested that counties coordinate efforts to determine the most suitable locations for landfills, and that the industry and state better track data on the movement of the waste.