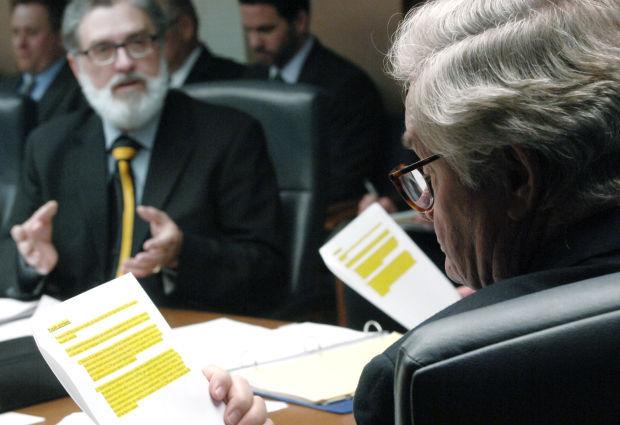 Statewide oil production dropped by nearly 22,000 barrels per day in April according to preliminary numbers released Friday by the state's oil and gas regulatory agency.
The North Dakota Department of Mineral Resources released preliminary April production figures Friday showing production for the month at 1,168,636 barrels per day.
This was a decline of 21,866 barrels per day from the final March figures of 1,190,502 barrels per day.
Natural gas flaring as a percentage statewide declined again in April, to 18 percent. Flaring had been at 19 percent the previous two months and, as a percentage, is the lowest since summer 2010.
Natural gas production was up despite the lowered oil production. Preliminary April numbers put natural gas production at 1.54 billion cubic feet per day compared to 1.51 billion cubic feet per day in March.
Total statewide oil production in April was 35.1 million barrels, down from 36.9 million barrels in March.
Lynn Helms, director of the Department of Mineral Resources, has said in recent months he expects oil production to rise and fall throughout the year but remain at about 1.1 million barrels per day or above.
On Friday, the statewide active drilling rig count was a 76, the lowest count since late 2009.