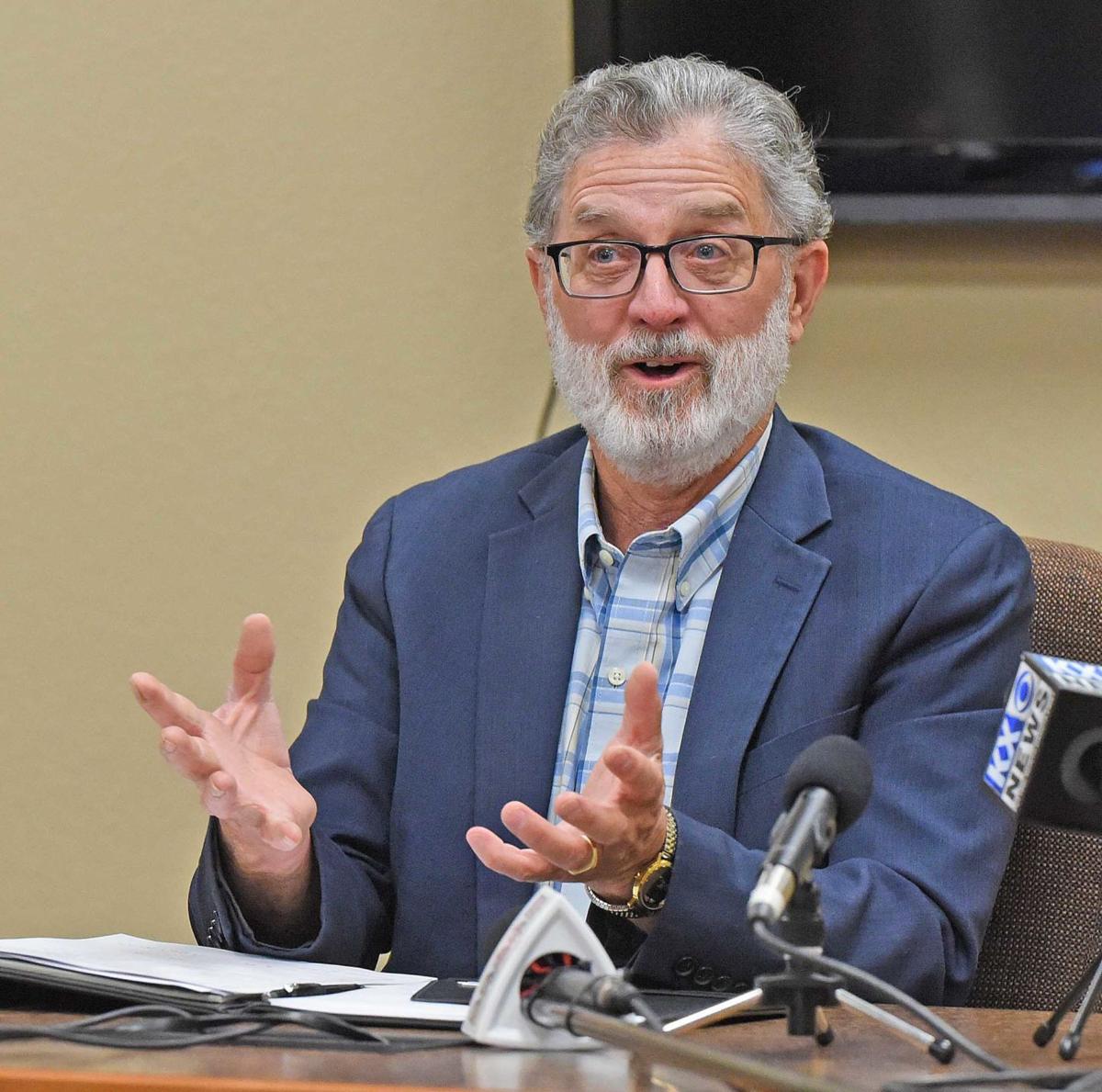 North Dakota's oil output cratered in May, falling 30% from the previous month to 858,000 barrels per day, according to data released Friday.
The figures represent the largest month-to-month drop in daily oil production in state history, shattering the 15% decrease from March to April, which itself was a record. The numbers are a signal of how deeply the coronavirus pandemic hurt the Bakken as it sent oil demand and prices plummeting this spring. The state's daily oil output was last this low in June 2013.
"The second quarter of 2020 was a five-alarm fire for North Dakota's oil and gas industry," State Mineral Resources Director Lynn Helms said Friday during his monthly press briefing.
Not only did the pandemic tank oil production, but a federal judge earlier this month ordered the Dakota Access Pipeline to shut down, sending shock waves throughout the Bakken. The line carries as much as 570,000 barrels per day from North Dakota to Illinois. The order is on a short-term hold while the legal battle over the pipeline moves to an appeals court.
Helms noted other legal developments with significant implications for the oil and gas industry. For one, litigation is expected after the Trump administration finalized a rule this week overhauling the National Environmental Policy Act, which requires that federal agencies evaluate the environmental impact of infrastructure projects such as oil pipelines.
Separately, on Thursday, a federal judge shot down the administration's effort to weaken an Obama-era regulation targeting leaks of methane from oil and gas wells on public land. Helms said the rule could lessen natural gas flaring on the Fort Berthold Indian Reservation as companies idle wells to comply.
State officials believe the decline in oil production brought on by the pandemic has bottomed out. They estimate that production today is around 1 million barrels per day, but they will not have official data for July for another two months.
Still, that's a far cry from the state's all-time high of 1.5 million barrels per day, a level reached just last November.
When oil prices are low, producers tend to idle some wells to stop producing oil while waiting for the economics to improve. The number of inactive wells that produced zero barrels of oil nearly tripled to 6,100 from April to May, according to state data.
Helms estimates another 2,500 wells are running at a bare minimum -- just an hour a day or one day a week -- to keep their mechanics functioning while riding out the price collapse. Combined, those numbers indicate that more than half the wells active in the state before the pandemic have essentially stopped operating.
State data shows that 10,000 people from the oil and gas sector have filed unemployment claims, which Helms called "an enormous number" representing about 20% of the industry's workforce.
The state's natural gas production also took a hit in May, but that bodes well for efforts to combat the flaring of excess natural gas. The level of flaring came within the state's target of keeping it within 12% for the second month in a row after spending two years out of compliance. In May, the industry flared 11% of the 1.93 billion cubic feet per day of gas produced.
North Dakota Pipeline Authority Director Justin Kringstad said flaring could increase as oil production rises, and the state will need more pipelines and processing facilities to accommodate a greater volume of natural gas in the years ahead.