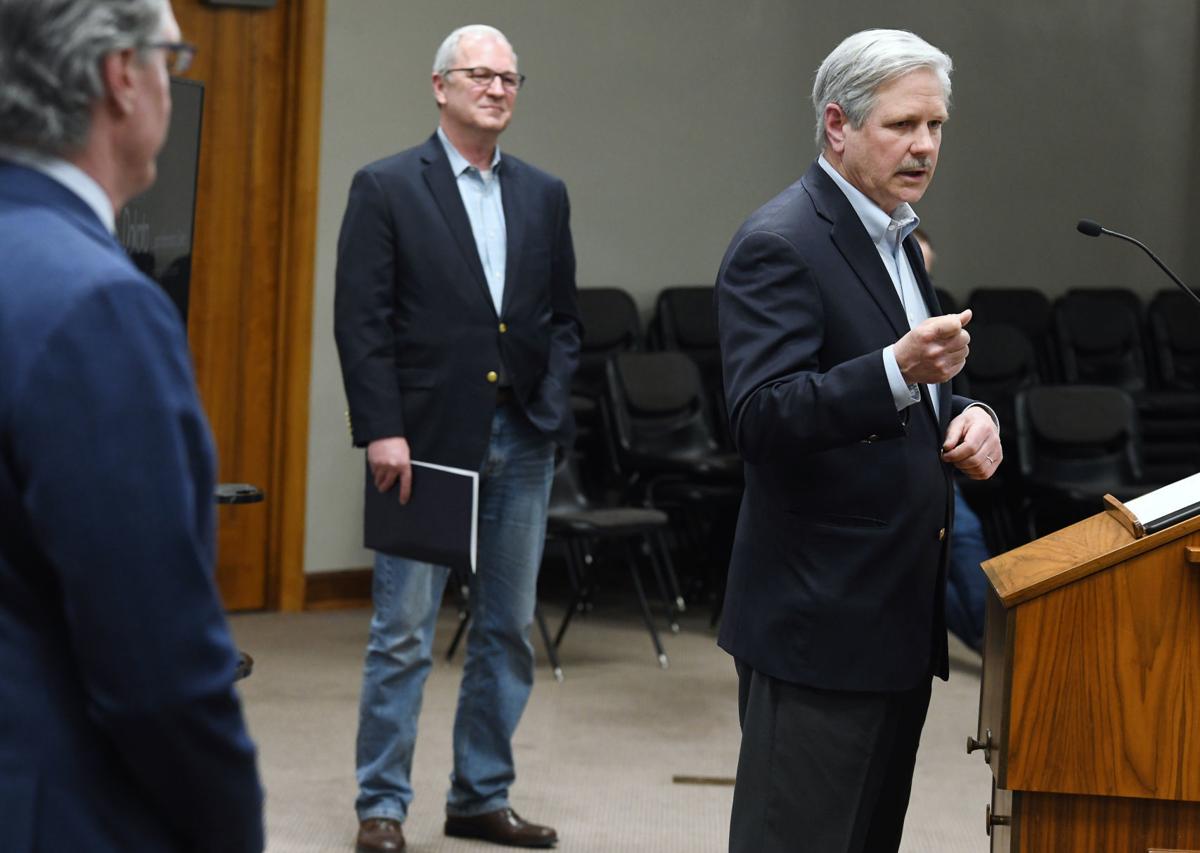 North Dakota's two U.S. senators are hopeful about the outlook for the oil industry that's plagued by low crude prices, after a phone call earlier this week between the presidents of the United States and Russia.
Few details have emerged about the call between Donald Trump and Vladimir Putin, which came after several weeks of oil prices in the $20-per-barrel range, too low for shale producers to make a profit. But the Trump administration says the leaders agreed that stability is important in the world's energy markets, and their energy officials plan to keep in touch. 
Speaking at a press conference at the state Capitol this week, Hoeven said maintaining a robust oil industry is "very vital" for "thousands of workers in our state that are out there every day."
"We don't have time to go pass a bill on this," the Republican said. "This is one where the administration needs to weigh in. These countries need to work with us, and I think you're seeing that action now."
Oil prices have plummeted amid a significant drop in demand for crude worldwide while the coronavirus pandemic halts travel. Russia and Saudi Arabia, once partners in curbing their own oil production while the U.S. shale industry ramped up, have decided to go their separate ways. They have indicated they want to boost their oil outputs, further contributing to a global glut of oil.
"I was sensing some passiveness about that from the administration," said Sen. Kevin Cramer, a Republican. "Obviously, low gasoline prices, everyone loves them. If you could only drive somewhere it would be great, but it's not much of an economic boon when there's nowhere to go."
The oversupply of oil had driven down gasoline prices to an average of $1.85 per gallon in North Dakota on Tuesday, according to AAA.
Cramer called Trump's phone call to Putin "encouraging," a sign that he's upping his rhetoric on the need to take steps that will bolster prices. Cramer added that Secretary of State Mike Pompeo recently had "a strong conversation" with the Saudi crown prince.
Both senators in recent weeks have participated in numerous calls with various Trump administration officials, as well as with foreign leaders such as the Saudi ambassador, urging them to act on oil. That includes a phone call between Cramer and Trump on Monday night.
Among the steps Cramer would like to see the administration take is an embargo on imports of Saudi oil.
"We are literally putting American military men and women in harm's way to protect oil assets in Saudi Arabia while they wage war on our oil assets and our oil jobs in this country," he said. "It shouldn't be tolerated."
Concerned about COVID-19?
Sign up now to get the most recent coronavirus headlines and other important local and national news sent to your email inbox daily.