North Dakota senators on Wednesday voted against a study aimed at decreasing the wasteful flaring of natural gas, which is at record high volumes in the state.
Sen. Tim Mathern, D-Fargo, initially proposed Senate Bill 2332 to curb flaring by requiring companies to pay taxes and royalties on flared natural gas from wells that have flared for more than one year.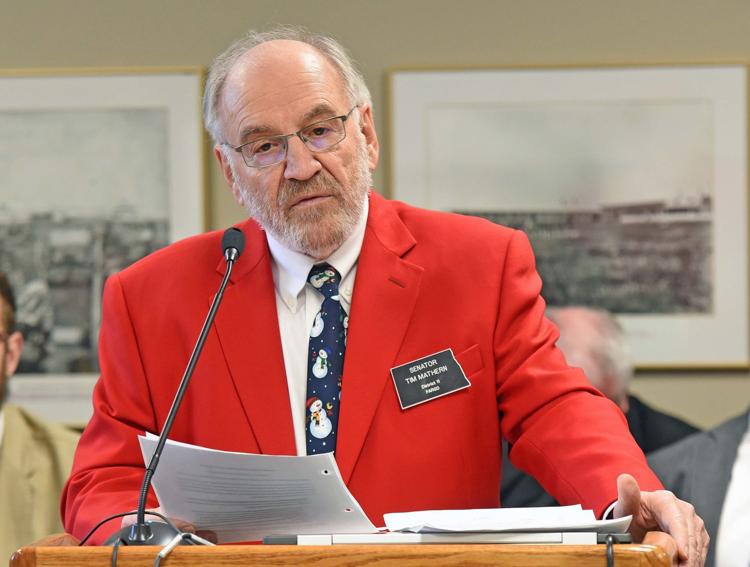 "People tend to forget that this is dollars burning up," Mathern said. "This is not just a bad environmental outcome, it's actually hurting every taxpayer in North Dakota in their pocketbook and every royalty owner."
After the bill received strong opposition from the oil industry, Mathern said he decided to amend it to a legislative management study to analyze flaring rates and public policies in other states as well as federal and tribal lands and foreign countries.
The bill said the study sought to reduce flaring and methane emissions and provide guidance on how the North Dakota Industrial Commission could improve gas capture rates.
The Senate Energy and Natural Resources Committee urged a "do not pass" recommendation in a 4-2 vote.
Sen. Curt Kreun, R-Grand Forks, said the natural gas flaring challenge is regulated by the Industrial Commission and committee members determined that further study is not the solution.
"The solution actually lies in more investment in natural gas infrastructure," Kreun said during Wednesday's floor discussion.
Operators flared 527 million cubic feet per day of natural gas in November due to a lack of gas processing capacity, pipelines and other infrastructure. The North Dakota Petroleum Council highlighted during testimony on the bill that the industry is investing billions of dollars to capture natural gas associated with oil production. Several natural gas processing plants are under construction and expected to catch up with natural gas production by the end of 2019.
Sen. Merrill Piepkorn, D-Fargo, urged members to vote for studying "a big topic that affects us all, environmentally and financially."
"Sure we're making progress, but this does deserve study," Piepkorn said.
The study failed in a 15-32 vote.
Mathern, who has attempted to bring natural gas flaring bills in previous sessions, expressed disappointment after the vote.
"It's a failure of public policy again. It's a further indication of continued waste," Mathern said. "And it's a further evidence of the energy industry controlling the process."