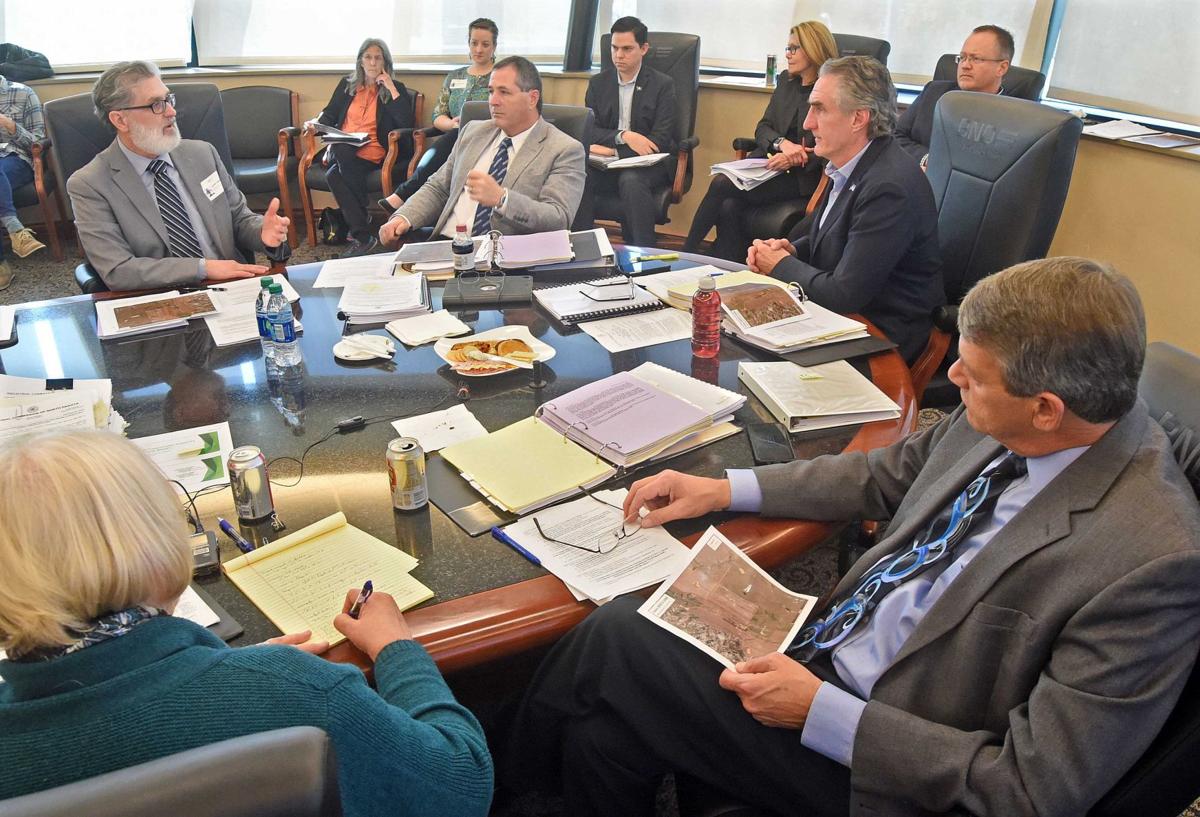 Members of the North Dakota Industrial Commission signaled a desire to revise the state's natural gas flaring regulations, but did not take immediate action on Thursday.
Gov. Doug Burgum said he thinks the commission's gas capture rules should be reviewed and he emphasized that regulations should not discourage companies from making investments in gas processing plants, pipelines and other infrastructure.
"We have to make sure we're first and foremost attracting capital," said Burgum, who leads the three-member commission.
The comments followed a presentation on factors that have led North Dakota operators to burn off record volumes of natural gas this year. Operators produced a record 2.4 billion cubic feet per day of natural gas in August, but burned off 431 million cubic feet per day due to inadequate infrastructure to process and capture the gas.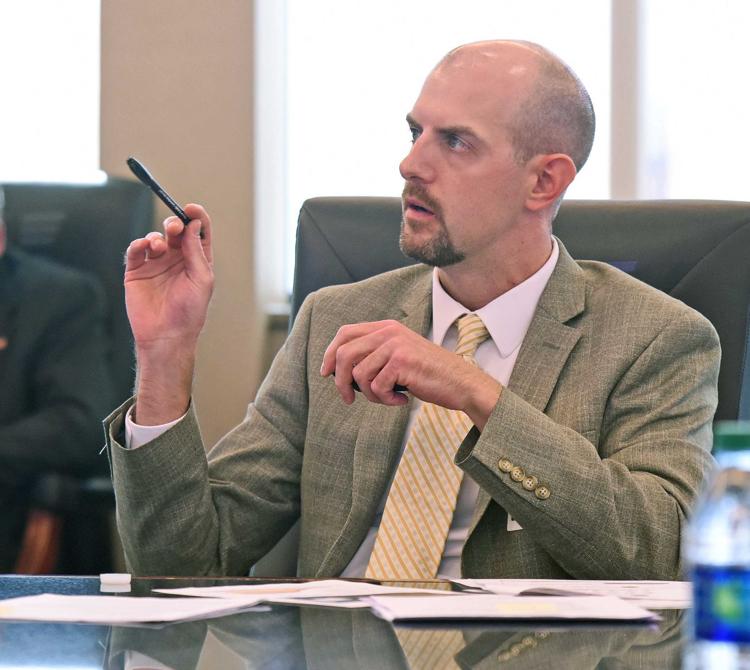 Justin Kringstad, director of the North Dakota Pipeline Authority, attributed the growth in flaring to several factors:
• Technology advancements improved the performance of wells, boosting natural gas production beyond levels that were anticipated.
• During the downturn in oil prices, operators focused on drilling in the core of the Bakken where wells produce more gas. This caused the state's natural gas production to continue growing even as oil production dropped.
• The state's natural gas processing capacity is insufficient for the volumes that are being produced. Industry investments will help North Dakota catch up late next year, but the state is projected to need more gas processing plants in the future.
• Most wells are connected to pipelines, but the pipeline capacity is insufficient to capture the volumes of gas being produced.
You have free articles remaining.
Lynn Helms, director of the Department of Mineral Resources, added that delays to getting federal approval for gas capture infrastructure at Fort Berthold contributes to the challenge.
"We're chasing an accelerating vehicle," Helms said. "And the only way to catch up with it is investment and innovation."
Agriculture Commissioner Doug Goehring, who serves with Burgum and Attorney General Wayne Stenehjem on the commission, emphasized that workforce shortages add to the challenge of constructing gas capture infrastructure.
"We've got multiple factors that no one can control," Goehring said.
The commission directed Helms to work with the industry, the state Commerce Department and other stakeholders to devise a set of recommendations to address gas capture.
The current gas capture policy, adopted in 2014 and revised in April, requires operators to capture 85 percent of Bakken natural gas. That target increases to 88 percent on Nov. 1.
"We still ought not to be changing our goals, but to change the way that we are working to make sure that we can accomplish them," Stenehjem said.
The commission can require operators to restrict oil production if they fall below the gas capture target, but the penalty is rarely imposed. In August, the industry captured less than 85 percent for a fourth month in a row. For at least three of those months, no production restrictions were imposed. The Department of Mineral Resources is still analyzing August's flaring figures.
Operators report that they voluntarily restrict oil production to stay within flaring limits. Helms recently estimated that the top Bakken operators voluntarily reduce oil production by 50,000 barrels per day.
The percentage of natural gas flared hit a high of 36 percent in September 2011. Statewide, the flared percentage was 18 percent in August. 
"We're way better than where we would have been if we had done nothing," Stenehjem said.