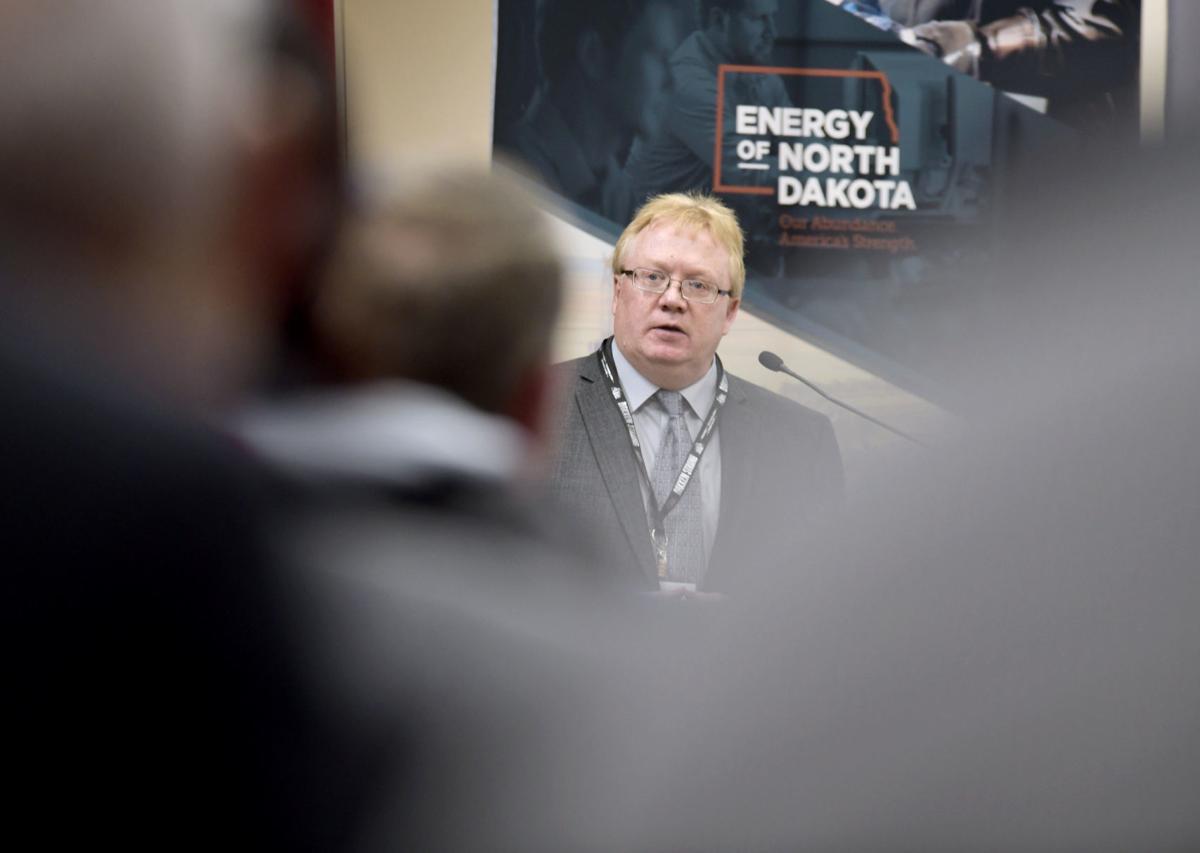 A new economic impact study shows North Dakota's oil industry is maturing, with more long-term jobs to maintain production and fewer temporary workers.
The oil industry had a $32.6 billion impact on the state's economy in 2017, according to the study by North Dakota State University researchers.
Dean Bangsund, research scientist with NDSU's Department of Agribusiness and Applied Economics, highlighted some of his most recent findings at the state Capitol on Tuesday.
Bangsund and his colleague, Nancy Hodur of NDSU's Center for Social Research, had said during the Bakken boom that communities should expect a shift in their workforce. They projected that North Dakota would have fewer drilling and hydraulic fracturing jobs filled by temporary workers and more jobs in production, transportation and processing of oil and gas.
In 2015, the numbers of temporary and long-term workers were about equal for the first time.  From 2016 to 2018, the long-term workers became the largest sector, the study shows.
"This has probably happened faster than we thought," Bangsund said Tuesday during an Energy Day event organized by the North Dakota Petroleum Council.
The industry also has made improvements with technology as the Bakken development has matured, increasing efficiency and requiring fewer workers, he said.
"We're accomplishing more with less labor than we did a few years ago," Bangsund said.
The shift to a more permanent workforce has led to increased birth rates and growing school enrollment numbers in western North Dakota, said Shawn Wenko, economic development director for Williston.
"More families are now coming to the area; they're calling Williston home," Wenko said.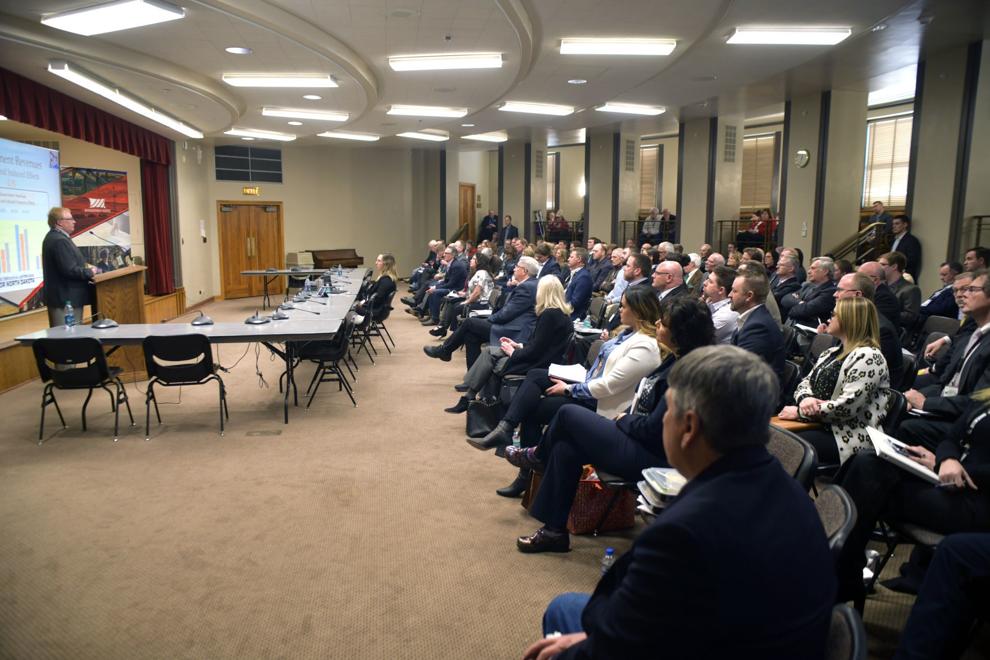 The number of oil industry employees peaked in 2014 with nearly 63,000 workers, according to figures from Job Service North Dakota.
The steep drop in oil prices caused the workforce numbers to decline, hitting a low in 2016 of about 30,000 oil industry workers, the study showed. In 2018, the oil industry workforce number was estimated at 35,800, based on preliminary numbers.
The study showed that the state's overall employment numbers mirrored the trend with the oil industry.
"The petroleum industry has such a large presence in the state, when employment goes up and down, the state's employment goes up and down, almost in sync," Bangsund said.
NDSU has now produced seven similar studies, funded by the North Dakota Petroleum Council, of the economic effect of the oil industry on the state. The industry's impact on the state peaked in 2013 at $43.6 billion, the studies show.
North Dakota has seen "huge swings" in the economic impact from the oil industry since 2011, with ups and downs of $8 billion to $10 billion every two years, Bangsund said.
"That is a tremendous drop for any state economy to absorb," he said.
About 300 people attended Energy Day on Tuesday, which included presentations on other oil industry advancements in the state.
At the beginning of Bakken development, the industry was recovering about 3 percent to 5 percent of the oil underground, said Blu Hulsey, senior vice president of government and regulatory affairs for Continental Resources.
Now, Continental Resources estimates it recovers 15 percent to 20 percent of the oil and continues to advance technology to increase that even more, Hulsey said.
The company also has reduced the time to drill a Bakken well from 33 days to 12 days, Hulsey said.
"It's becoming faster and more efficient every year," he said.
The North Dakota Petroleum Council did not host a social for legislators on  Tuesday, a change from previous Energy Day events due to Measure 1, said Ron Ness, president of the industry group.
The organization is taking a "zero tolerance" approach to spending money on legislative events until new ethics rules are certain, Ness said.
The group held a social at Stonehome Brewing Company, but specified that it was a "no host" event and people had to pay their own way. Lunch was provided Tuesday by the Mandan, Hidatsa and Arikara Nation.
"It's changed substantially since Measure 1, which is unfortunate because that was a great chance for them to all get to meet and interact with their legislators from across the state," Ness said.