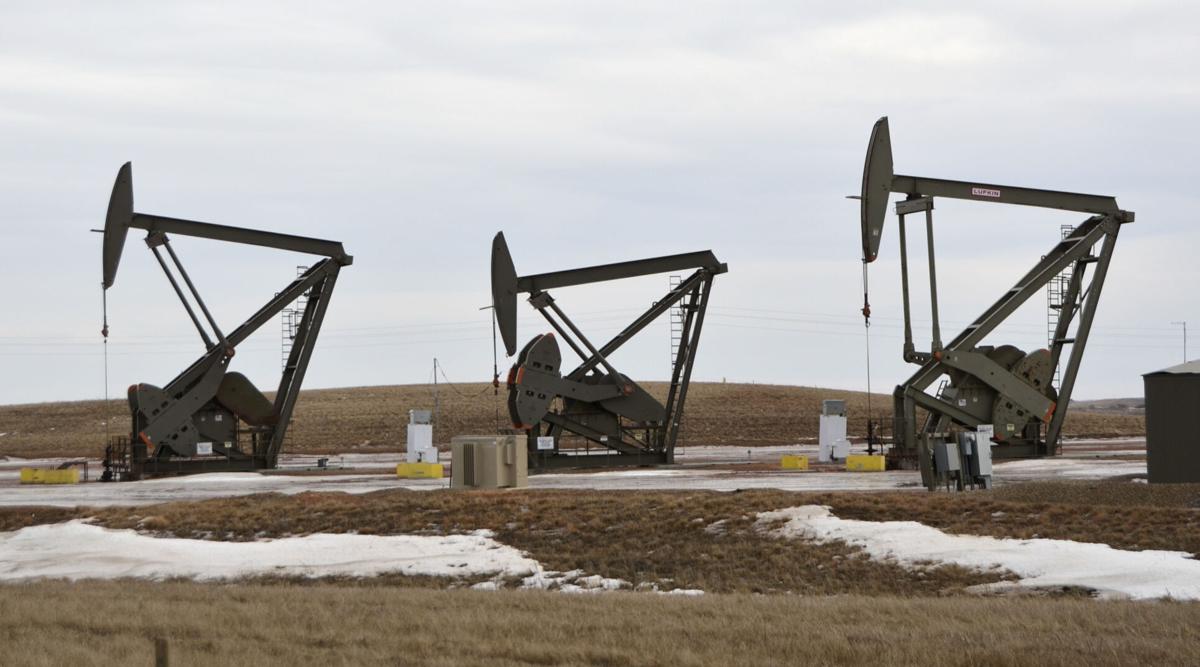 The spread of the new coronavirus has halted travel and prompted a price war between two of the world's biggest oil producers, putting many in the Bakken on edge as the outlook for the oil industry turns bleak.
"It's been extremely brutal," said Ron Ness, president of the North Dakota Petroleum Council. "We're going to see a reaction to this. There's no ifs, ands or buts about it."
Low oil prices are already causing companies to cut workers' hours in the Bakken and will likely lead to layoffs as the state braces for a drop in oil tax revenue. One company, MBI Energy Services, told the state this week that it plans to cut at least 200 jobs.
The year 2020 had started out with prices over $60 per barrel for West Texas Intermediate, a grade of crude that's considered the national pricing benchmark.
The oil industry was already prepping for lower-than-ideal prices by February as the outbreak spread through China, leading to a drop in global oil demand as businesses there were forced to close and residents stayed home.
The latest oil figures for North Dakota, released Tuesday, reflect those early pressures. Oil production in the state dropped 3% to 1.43 million barrels per day from December to January, according to the North Dakota Oil and Gas Division.
Then, prices tanked, dramatically, in the matter of just a couple days earlier this month when Russia refused to join OPEC in a plan to curb production to keep the world's oil supply closer in line with sliding demand. OPEC leader Saudi Arabia responded by indicating it would ramp up its oil output. Those moves sent oil prices plummeting.
The WTI price has hovered around $30 per barrel for the past week. It sank even lower Tuesday into the upper $20s.
"The bottom has just dropped out," North Dakota Mineral Resources Director Lynn Helms said Tuesday at his monthly press briefing.
As prices drop, drilling for oil can become unprofitable. Ness pointed to Tuesday's announcement by Hess, a Bakken producer currently running six drilling rigs in North Dakota, that it would stop operating all but one rig in the state by the end of May.
Ness said the price at which oil is profitable depends on a number of factors and can differ for each company. 
"I'm guessing $29 oil is not it, which you can see from one of our largest producers today," he said, referring to Hess. "You would see a similar reaction at $39 oil."
Usually when prices drop, the demand for oil is still high, Ness said. That's not the case now, as countries enact travel restrictions and airlines ground flights that use jet fuel made at oil refineries.
"There's nothing driving the other side," Ness said.
Layoffs, to those who watch the oil industry closely, seem inevitable.
Already, some companies are cutting overtime in the Bakken, said Paula Hickel, the workforce center manager for Job Service North Dakota's Williston office.
MBI, headquartered in Belfield, notified her office Monday that it plans to let go between 200 to 250 employees.
The company did not respond to a request for comment.
Hickel isn't sure of the reasons behind MBI's layoffs, though she suspects that low oil prices could be a factor. Some of those workers could, potentially, fill other openings in the region.
"We have jobs still," Hickel said. "It just may not be the exact same (position) or the exact same hours people were working."
Meanwhile, gasoline prices have fallen, too. Drivers in Bismarck on Tuesday could fill up for $2.06 per gallon on average, and for $2.01 per gallon in Mandan, said Gene LaDoucer, a spokesman for AAA in North Dakota. Some gas stations in the area had prices as low as $1.99 per gallon.
"Falling gasoline prices are generally a positive for the consumer," he said. "They have a little bit more money in their pockets to spend elsewhere, whether it's to travel or to pay down bills."
But today's situation is different, and gas prices are expected to drop even more.
"We're taking it to the extreme, and ultimately this is not good for the consumer, particularly since they are not driving anyway," LaDoucer said. "They're not saving anything at the pump if they're not driving."