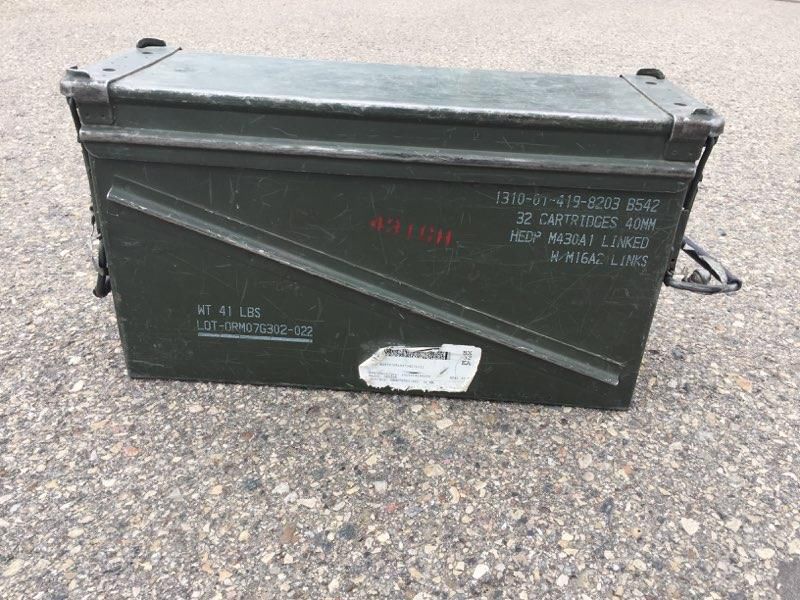 An Air Force ammunition container that fell off a Humvee in northwest North Dakota was still missing on Monday and under investigation by the U.S. Air Force.
A search involving Minot Air Force Base personnel was called off over the weekend after airmen exhausted efforts to find the missing ammunition container, said Danielle Lucero, public affairs officer for the base.
A 91st Missile Wing Security Forces team lost a container of grenade rounds after it fell off a Humvee on May 1 while traveling on rough gravel roads west of Parshall.
The Air Force has offered a $5,000 reward for information leading to the recovery of the munitions. Anyone with information should contact the Air Force Office of Special Investigations at 701-723-7909.
The ammunition is considered safe as long as the container is intact, the Air Force said. If the ammunition is located and is damaged, the area should be evacuated and people should call 911.
The ammunition, a belt of grenade rounds in a green metal ammo container, was reported missing to the Mountrail County Sheriff's Department on May 4.
Lucero said the 91st Missile Wing exhausted all means possible to try to locate the missing explosives before reporting it to local authorities.
The area where the explosives were lost is on the Fort Berthold Reservation. Chairman Mark Fox of the Mandan, Hidatsa and Arikara Nation said tribal staff were notified about the missing explosives on Thursday.
"Being a veteran myself, I fully understand that accidents happen at any level," Fox said Monday. "But my hopes and prayers are that it is found soon somehow, to avoid any possible injury or tragedy."