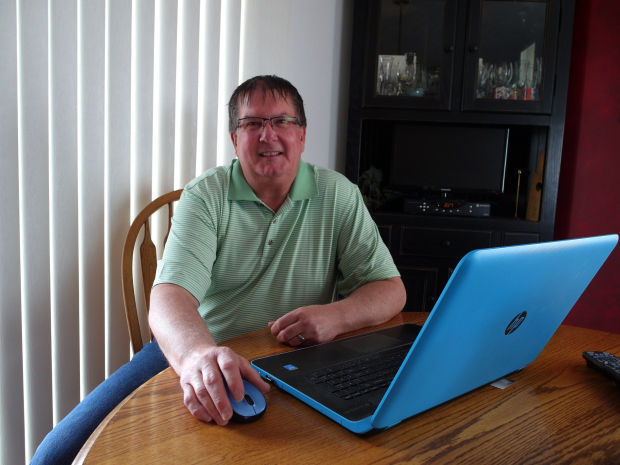 WILLISTON – Jeff LeDosquet expected to celebrate 25 years in the oil industry last week.
Instead, the 51-year-old is hunting for a new job after low oil prices caused him to be laid off six weeks before hitting that milestone.
"It was quite a shock to me, really," he said. "It caught me by surprise."
LeDosquet, born and raised in Williston, went to work for Halliburton 25 years ago driving a cement block truck. He spent 11 years working for Halliburton in the field and the last 14 working in the office, most recently in sales.
"I started at the bottom and worked my way up," LeDosquet said.
Low prices prompted oil companies to cut back on spending in North Dakota and reduce their drilling plans for this year. The state had 94 drilling rigs operating as of Friday, a level not seen since 2010.
While some aspects of the oil industry remain busy in North Dakota to support the nearly 1.2 million barrels of daily production, the Department of Mineral Resources estimates that 3,000 to 4,000 oilfield jobs have been cut in the state.
Halliburton has not publicly commented on how many North Dakota jobs have been cut, but the company did confirm that it closed its Minot facility. Other oilfield service companies including Schlumberger and Baker Hughes have made similar cuts but have not released details about the Bakken.
The unemployment rate in the Williston area is still low -- 1.9 percent in February, compared with 1.4 percent in February 2014. Statewide, unemployment was 3.7 percent in February.
During his time in the industry, LeDosquet has seen a lot of up and down cycles. For the past few years, his job selling hydraulic fracturing services and other services to oil producers was busy.
"There was more work than anybody could handle," he said.
LeDosquet also has seen previous down cycles, but during those years, he and his co-workers faced reduced hours or pay cuts rather than layoffs, which is what he anticipated would happen to him during this downturn.
Instead, he has spent the last weeks putting together a resume for the first time in 25 years and learning how to better use the LinkedIn network and other online tools to find a new job.
So far, LeDosquet has found that most oil companies are looking for truck drivers. While he does have a commercial driver's license, going back to truck driving is not his first choice. Other companies have told LeDosquet they're shifting people around internally and not hiring new workers.
"The waiting is nerve-wracking," he said. "I'm sure good things are ahead and I'm just trying to stay positive and enthusiastic."
LeDosquet, who lives with his wife, Dorca, and their youngest daughter, a high school senior, hopes to stay in Williston and continue working in the oil industry.
"I'm not giving up on the oilfield yet. I think this downturn due to the price of oil, I think it's going to be short-lived and hopefully things will turn around and ramp up again," he said. "That's the way of the oilfield really. It's always been a gamble, up and down cycles. That's just the lifestyle."