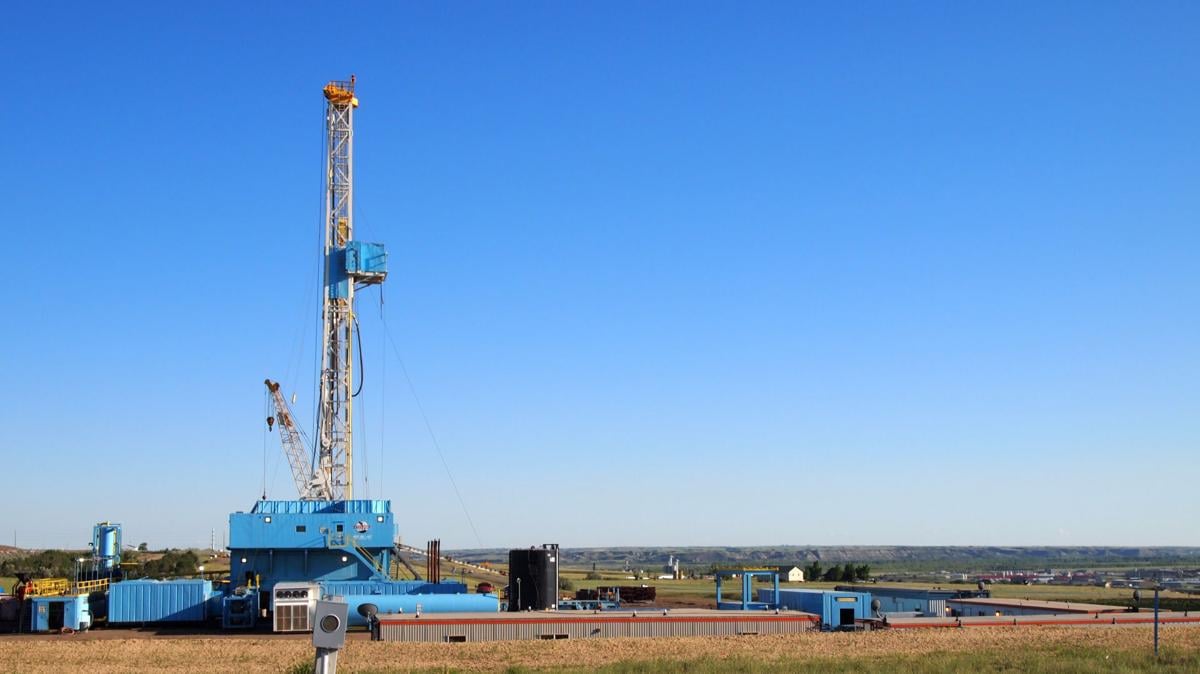 WILLISTON – Some oilfield companies that laid off workers in the Bakken are now hiring again, particularly for jobs related to hydraulic fracturing.
The Williston office of Job Service North Dakota is seeing job orders for fracking crews and other openings related to well completion, such as workover rigs and trucking, said manager Cindy Sanford.
"We are starting to see a definite increase," Sanford said. "It's not as crazy as it was before, but we're starting to see some activity."
In some cases, companies are calling workers who had been let go due to low oil prices and asking them to come back to work, Sanford said.
Halliburton, which had laid off workers in the Bakken and elsewhere, is hosting a job fair next week at its Williston offices.
JMAC Resources of Williston also is among the companies recruiting oilfield workers, with job openings including heavy equipment operators, commercial drivers and diesel mechanics. Workers related to pipeline construction also are in demand, Sanford said.
"We definitely are starting to see a need for some workers," said Sanford, adding that most employers are seeking at least one year of experience.
TrainND Williston, which provides workforce training, has not yet seen much of an uptick, but the center recently provided some refresher training for fracking service companies, said CEO Deanette Piesik.
Monte Besler, owner of FRACN8R Consulting in Williston, said he's recently received more inquiries from his oil company clients alerting him to work coming up.
"I'm hearing more chatter," Besler said. "I wouldn't say anything real concrete yet."
In some cases, companies have told Besler they're recruiting in Williston to work on fracking crews in other states.
"They were actually hiring for jobs in Texas or Oklahoma more so than here right now," he said.
Besler, who also does some financial consulting, said he's also getting more requests from potential investors interested in investing in technologies and oilfield completions.
"That's going to be crucial to activity picking up," Besler said.
North Dakota had about 892 wells that were drilled but not fracked at the end of April, according to the Department of Mineral Resources.
An increase in fracking would be good news for North Dakota revenues. Every oil well contributes about $300,000 in sales tax revenue, with about two-thirds of that coming from the well completion stage, Lynn Helms, director of the Department of Mineral Resources, has said.
Williston collected less than $970,000 in sales taxes in April compared with nearly $2.6 million collected in April 2015, according to figures compiled by Williston Economic Development.
While the well completion jobs are picking up, Sanford is not seeing an increase job openings related to drilling.
Helms has said he doesn't expect companies to bring idle drilling rigs back until the price of West Texas Intermediate oil is at least $60 for 90 consecutive days.
The statewide rig count increased slightly last week to 30 active rigs, up from a recent low of 25.
Williams County saw a drilling rig move in last week just outside of Williston. For about a week this month, Williams County had zero drilling rigs operating, a first for the county since October 2008.
Most drilling continues to be focused in the core of the Bakken in McKenzie and Dunn counties.