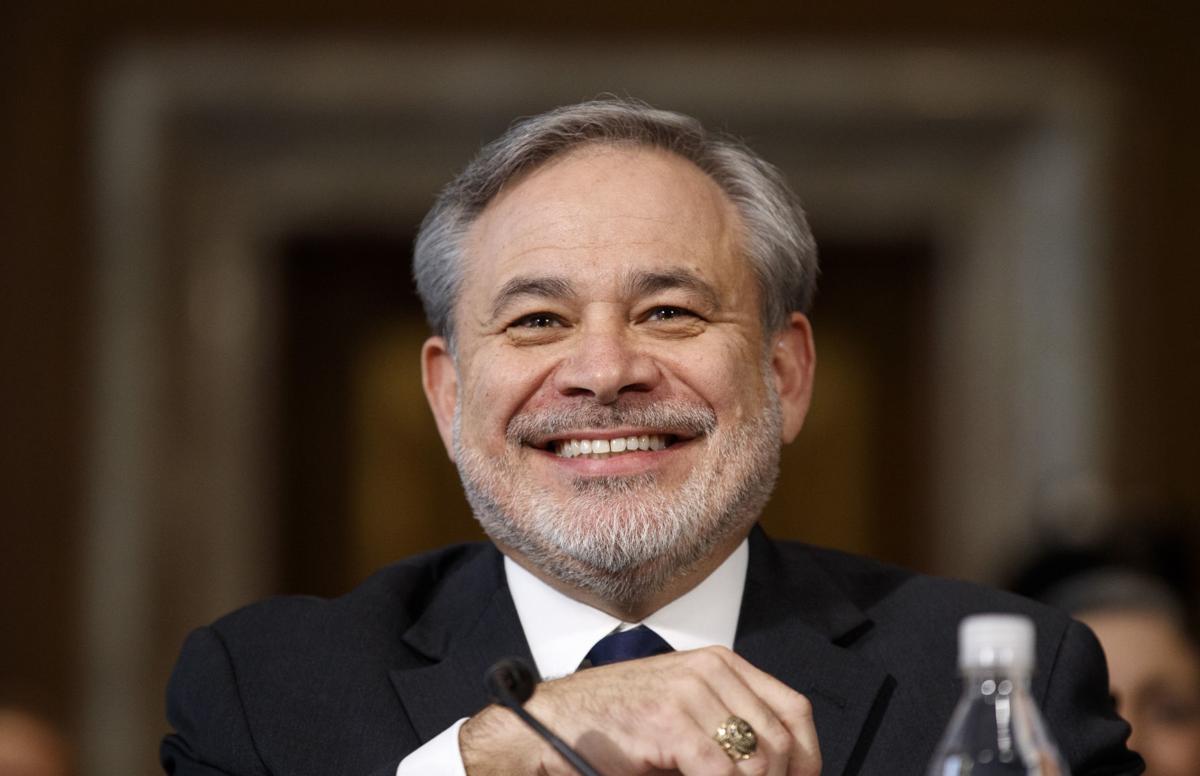 U.S. Energy Secretary Dan Brouillette will visit North Dakota in May for the Williston Basin Petroleum Conference and plans to include Coal Country as part of his trip, North Dakota Sens. John Hoeven and Kevin Cramer announced this week.
The conference is held every year, alternating between sites in Bismarck and Regina, Saskatchewan. This year's conference is May 19-21 at the Bismarck Event Center.
The details of Brouillette's focus on Coal Country during his trip are still being worked out.
"We appreciate Secretary Brouillette's commitment to come to North Dakota's coal country and to work with us to ensure that coal is fairly valued as a reliable source of baseload power," Hoeven said in a statement.
"Baseload power" is a term often used in conjunction with coal-fired power plants because the facilities run most efficiently when they are operating near their maximum capacity the majority of the time, providing a constant output of power. That stands in contrast to wind farms, which generate electricity only when the wind blows.
Hoeven's office said the senator has been pressing federal regulators on the baseload issue, seeking a better way for it to be valued in power markets.
Nationally, a number of coal mines and power plants have shuttered over the past few years as abundant natural gas and renewable energy emerge as competitors.
North Dakota's lignite coal industry has stayed fairly resilient in light of the changing energy landscape, though it does feel the same pressures as coal in other states. For example, Great River Energy is weighing changes to its Coal Creek plant near Washburn. The facility is the largest coal-fired power plant in North Dakota. Also, Montana-Dakota Utilities has announced it will close its coal-fired units at Heskett Station north of Mandan and add another natural gas unit at the site.
Meanwhile, wind energy has boomed in North Dakota over the past 15 years. More than 2,000 wind turbines are scattered throughout the state in dozens of wind farms, according to data from the North Dakota Public Service Commission.
Hoeven and Cramer recently introduced an amendment to repeal a tax credit that benefits wind farms. The "production tax credit" was set to expire in 2019 but Congress late last year extended it until the end of 2020. The credit applies to wind farms for which construction begins this year.
Be the first to know
Get local news delivered to your inbox!