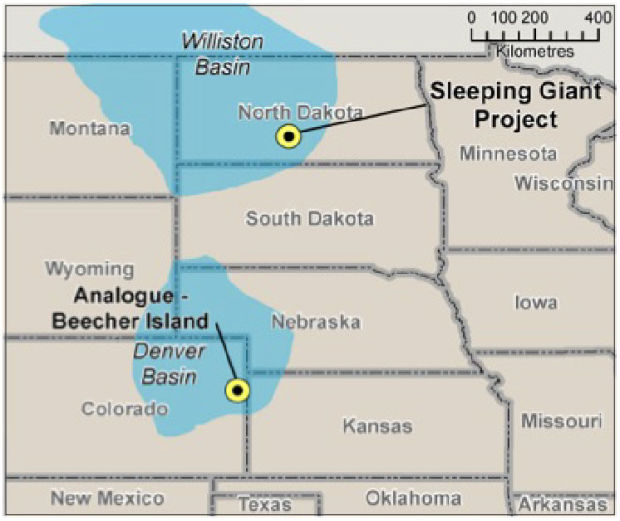 A multinational energy company has acquired four permits to drill for shallow gas in Emmons and McIntosh counties southeast of Bismarck.
Strata-X Energy says it will sink wells into the Niobrara Formation in North Dakota in an area it's calling "Sleeping Giant Gas Project."
"The Niobrara Formation in this area has been overlooked despite gas shows and small flares being reported," the company said on its website.
Lynn Helms, director of the Department of Natural Resources Oil and Gas Division, made a special announcement of the permits Wednesday because he said it's rare to see permits issued so far east of the Highway 83 division.
He said even if Strata-X finds economically recoverable gas in the two counties, an intense drilling program would still be years off.
The permits are in confidential status, which means that Helms is restricted from releasing much information for six months from the start of drilling.
Another company, Staghorn Energy, drilled four wells in the same area in 2006 to test for shallow gas.
Strata-X says none of those Staghorn wells were completed because they were not drilled on the Niobrara gas formation.
The area in Emmons and McIntosh counties is crossed by two interstate natural gas pipelines for a potential sales avenue, Strata-X said.
Be the first to know
Get local news delivered to your inbox!