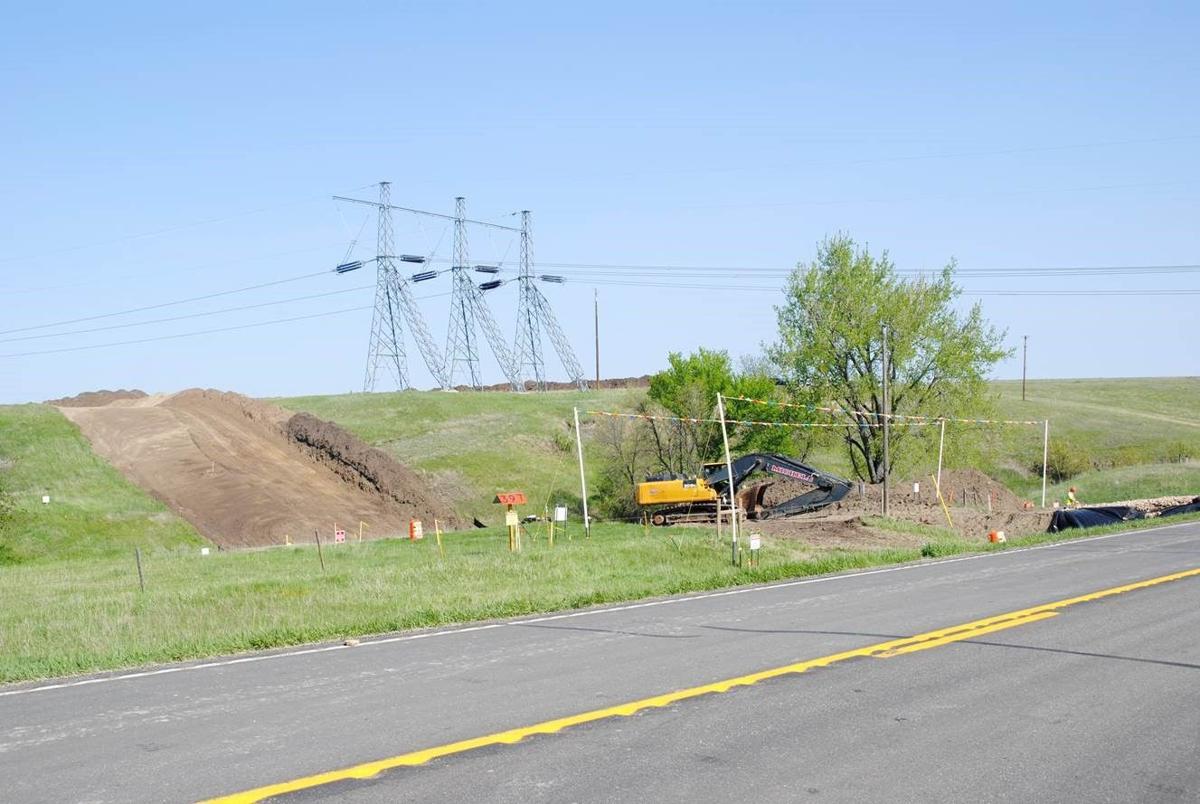 The $3.78 billion, 1,168-mile pipeline being constructed by Dallas-based Energy Transfer Partners will begin in western North Dakota near Stanley and end near Patoka, Ill., transporting as many as 450,000 barrels per day of Bakken crude, with a future capacity of 570,000 barrels per day.
The 358-mile route through North Dakota passes through seven counties, including Mountrail, Williams, McKenzie, Dunn, Mercer, Morton and Emmons.
Spokeswoman Vicky Granado said she was unable to provide the exact locations where construction has begun in the state but said several "spreads" are being worked on along the route.
"Work is going on at multiple spreads at the same time; it's not like you start at point A and finish at point B," she said. "That's how we're able to meet our construction timeline"
Granado said 2,000 to 4,000 workers will be at work on the pipeline at a given time in North Dakota, with several hundred working on any particular spread.
"It's a very orchestrated construction project," she said.
The project starts with the preliminary work of clearing the right of way. No trenching has started yet but the pipe for the project is being held at pipeyards along the route until ready to be laid, Granado said.
Where possible, the pipeline route parallels existing pipelines, power lines and roads. The pipeline is buried a minimum of 3 feet — more if it crosses under roads, rivers, lakes, streams or agricultural fields.
Energy Transfer Partners has 100 percent of the easements needed for the project in North Dakota, as well as in South Dakota, but it is still awaiting U.S. Army Corps of Engineers' permit approval for water crossings. Construction has also begun in Illinois, where 99 percent of easements have been obtained, Granado said. About 90 percent of easements are in place in Iowa.
Pending all necessary approvals, the pipeline is scheduled to be in service by the fourth quarter of this year. Grenado said water crossing approval is expected within the next couple months.
Granado said Energy Transfer Partner's depth of experience and relationship with regulatory agencies has made the company confident enough to start construction before all permits have been granted.
Joey Mahmoud, senior vice president of engineering of Energy Transfer Partners, is updating other oil and gas industry professionals on the project, as well as how it fits into the overall U.S. pipeline infrastructure system, today during the Williston Basin Petroleum Conference at the Bismarck Event Center.
Be the first to know
Get local news delivered to your inbox!