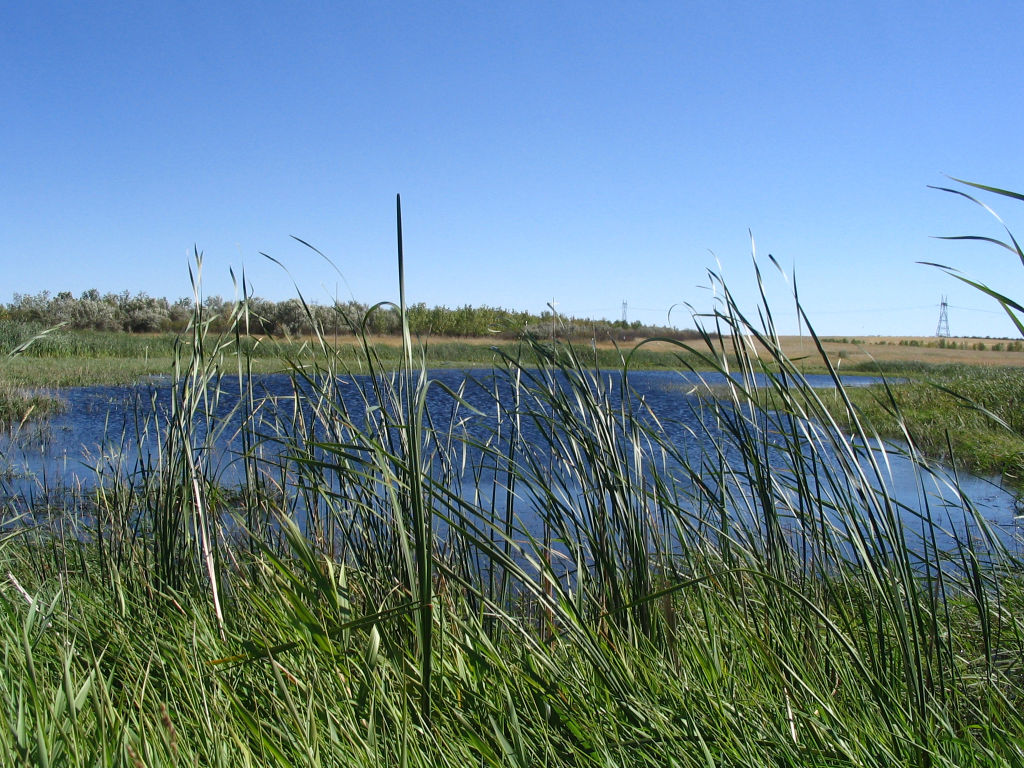 There is an old Haidi Indian saying regarding the land - "We do not inherit this land from our ancestors, we borrow it from our children." While this positioning statement has been reworked in a variety of ways, in a variety of cultures, the message speaks loud and clear. The practices we perform on our land today is left behind for the children of our children.
North Dakota Governor Jack Dalrymple recently gave his version of the saying when asked about the relationship with landowners and companies for easements, pipelines and reclamation.
"When you go out and talk to a landowner about an easement you need to treat them like they were your mother. Anybody who tries to expedite or use high pressure or any other intimidation in North Dakota is going to be very sorry," Dalrymple said. "I think the companies have learned how to treat landowners properly over the past few years. They are showing a lot of good practices out there for the most part. And they are having success."
While the governor's words are heard and understood, the speed of the Bakken coupled with new technologies creates some early tension and confusion among landowners, government officials and industry. As you can imagine, this issue was recognized immediately and addressed.
"I believe reclamation is one of the key topics (in the Bakken) today," said Ron Ness, president of the North Dakota Petroleum Council. "And in terms of landowners there was a period where we rushed through with subcontractors and just didn't do a good job. And we have essentially paid for it in the field. You have to go back out there and restore those relationships."
The rapid pace of technology, oil prices and shear energy momentum created faster timelines within production cycles, which in turn created new resources. Ness added over the past several years, regulations, hotlines, capital investments and other additions have been made in attempt to help restore any rocky relationships.
"In addition, through the Industrial Commission and the Oil and Gas Research Council, through the Bakken Optimization program, has developed a funding and partnership with NDSU and all of their knowledge and research in agriculture and soils in North Dakota to develop better practices for the grasses," Ness said. "And the technology the farmers are using today isn't just a standardized planting system, I think we need to look at advancing that. The EERC and NDSU are working on that. I think that will be good."
Ness continued with examples of historical issues like freezing winters, understanding soils and challenges of winter construction. Ness then summarized his thoughts by saying, "We do a good job with reclamation as far as the overall big picture."
Alison Ritter, Public Information Officer, North Dakota Oil and Gas Division, believes top soil is one of the key elements in the reclamation of land.
"Prior to the 1980s there were no regulations in regards to saving top soil. When the Oil and Gas Division was formed in the 1980s one of the first rules implemented was saving top soil," Ritter said. "Today, top soil is stockpiled so after development, the land is reshaped and returned as close as possible to the original contour. The area can be reseeded with appropriate native fauna or crop. It is not a process that happens overnight, and it can sometimes take years to get a site returned to its original condition."
Cody Vanderbusch, reclamation specialist, North Dakota Oil and Gas Division, agrees that top soil regulations are extremely critical in proper reclamation, and added new technologies and methods have been instrumental in restoration.
"Over the past decade or so we gained a better knowledge on everything from better seeding to erosion control to hydroseeding," Vanderbusch said.
Another factor in today's reclamation world is pad drilling. The advent of pad drilling has created new opportunities in extracting oil and has allowed increased opportunities to decrease oil and gas's footprint.
"Previous to multi-wells the footprint was about 10 percent," Ritter said. "Then in 2006-2007 we got down to 4 or 5 percent. Now, we are less than one half of one percent.
You have free articles remaining.
According to Ritter, the typical well pad is approximately 4-5 acres and averages about four wells per pad. However, the well numbers do vary, the largest drilling 14 wells.
"Whether four or 14, the steps for reclamation are the same," Vanderbusch said. "Ultimately everyone's goal is to get the land back to its original state."
Tom Petrie, chairman of Petrie Partners, sees additional environmental assistance from the practice of pad drilling.
"The benefit you have is one the surface disturbance is much reduced," Petrie said. "And two, by bringing all those wells into one pad your gathering challenges are much improved. And then finally you've eliminated a lot of rig mobilization."
Petrie continued saying historically the rigs would take upwards of a week or more to move. Today, the rigs hydraulically walk to the next well decreasing the overall amount of activity on the land. Petrie said it costs more to extract oil this way, but technology has made it "very practical" to perform.
Reclamation involving pipelines have evolved over the years as well. Tony Straquadine, manager of government affairs, Alliance Pipeline, believes communication, proper process and common sense stewardship allow oil and gas to lead the way in reclamation.
"We permitted out Tioga line, which is an 80-mile, 12-inche line from Tioga to Sherwood to connect to the Alliance mainline. That's been in the ground for 14 years to Chicago," Straquadine said. "We built the Tioga lateral specifically under FERC (Federal Energy Regulatory Commission) jurisdiction using a winter construction approach where we did some initial top soil stripping in the late fall after the crops had come of. We then came in the winter and did the subsoil and set that to a separate side, put our pipeline in and welded it, constructed it and put the soil back on."
Putting the soil back on allows for additional compaction before applying the top soil in the spring, according to Straquadine. Straquadine illustrated how working with regulatory agencies, energy companies, land owners and policy makers can create an environment for environmental stewardship.
"The one thing Alliance follows up on is a commitment to the land," Straquadine said. "We recognize the privileged that land owners provide us to put in a pipeline as an easement. Even though we pay for that right, they continue to own the land and operate over us. But the key is the commitment."
Ness believes executing new ideas and procedures will continue to address the variety of issues still at large with reclamation and proper restoration of the land.
"We had some wet springs, some improvements were made," Ness said. "I think using winter installation of pipeline would be huge. It would allow us to get more pipe in the ground, stay out of the land owner's fields in some situations. We have more work to do and I know it will be a major focus for oil and gas."
A focus that must continue to innovate, educate and regenerate.
"North Dakota has been producing oil since 1951 and has been reclaiming wells ever since." Ritter said. "The process may not have started out perfect and will continue to see improvements, but the state has taken great strides."
Since 1981, more than 6,600 wells have successfully been reclaimed and released from their bond and more than 830 are going through the process. Additionally, pipelines and well sites are expected to increase ten-fold in the next 25 years, according to the NDIC.
"With as many as 50,000 Bakken wells and more than 30,000 miles of pipeline expected to be built over the next 20 years," said Ritter, "and wells producing as much as 45 years after that, it won't be my generation, or even my children's generation reclaiming these sites - it may be my children's grandchildren."