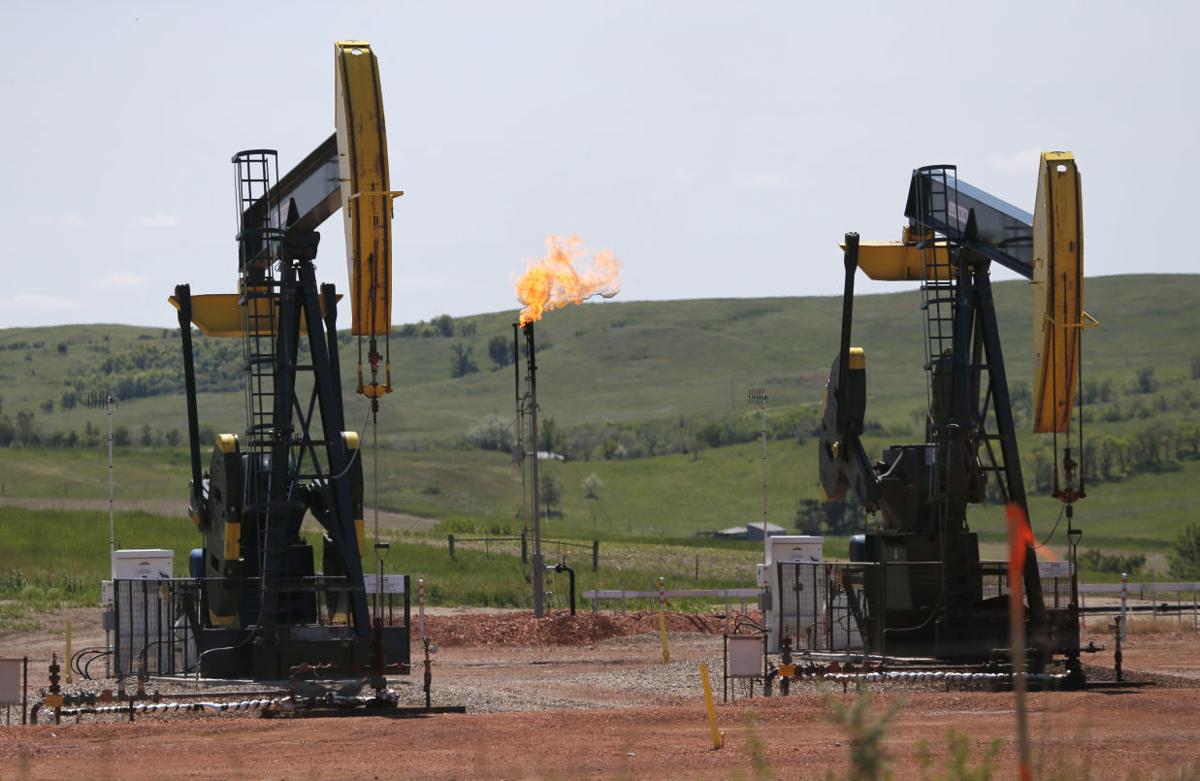 Oil operators are not far from potential production restrictions if they fail to minimize flaring.
On July 1, the North Dakota Industrial Commission (NDIC) voted unanimously on a new order to reduce flared gas and meet a goal to capture at least 90 percent of it by 2020. It requires operators to meet periodic gas capture targets or face production restrictions. The first target is to capture 74 percent of the gas by Oct. 1. This date was chosen because Oneok's Garden Creek II plant was scheduled to be constructed and ready for service at that time. Oneok announced on Aug. 26 that the 100 million cubic feet per day natural gas processing facility became operational; it is just one of the many investments being made by midstream companies to capture the gas and combat flaring in North Dakota. With gas capture goals spread over October through January 2016, the state's Department of Mineral Resources (DMR) Director Lynn Helms said the order is a continuous rollout of "increasing and tightening" flaring restrictions.
The plan to reduce flaring
The NDIC order allows all infill horizontal wells within the Bakken and Three Forks pools to produce at a maximum efficient rate for 90 days. The first 14 days of flowback gas can be removed from the operator's total monthly volume calculation. The following 76 days would allow an operator to become connected to a gathering facility or utilize remote capture processes in order to hit the gas capture target. If unsuccessful, the operator can face production restrictions. The company will only be allowed to produce up to 200 barrels of oil a day if it can capture 60 percent of the gas through remote capture. If it fails to even utilize that technology, the restriction tightens to 100 barrels a day until it implements a solution.
The order delineates between the first wells on a pad and infill wells. The first wells completed in the pool can produce at a maximum efficient rate indefinitely, but those flaring totals will be considered when auditors review overall performance at attempting to capture the gas. Allowing maximum production on the first well gives operators an opportunity to evaluate the system to determine how many wells it should drill and the necessary infrastructure.
"A lot of 8-inch pipe was laid in the ground over the last few years because we didn't do this and now we found out it was too small," Helms said. "So we don't want to compound that error."
The only exception to the rule on infill wells are those that prove to never be economic to connect to a gas facility, a scenario for just over 1,000 wells in the Williston Basin. Since most produce less than 100 barrels of oil anyway, restrictions wouldn't be necessary.
Industry representatives felt the new order left some unanswered questions, namely how compliance would be addressed. Helms explained to them at a July meeting that the commission will review each operator with a tiered approach. First, DMR production auditors determine if an operator is in compliance on a state level. If so, then no further action will be taken. If not compliant, the auditors will continue to check gas capture by county, field, and finally, by well.
"It's broken down piece by piece, and if they're meeting those goals at certain levels then it won't be broken down further," DMR spokeswoman Alison Ritter said. "Production curtailment would be applied to an individual well."
A potential roadblock for gas capture is periodic outages for pipeline or gas processing facility maintenance, but Helms reassured the industry that those instances would be addressed on a case-by-case basis.
"It's tough to make a large blanket statement because there are going to be so many varying factors that play into events," Ritter said.
She noted that production curtailment is "a much more complicated matter than just turning down the wells" and the industry had several technical questions for Helms about restricting production. They also questioned the 14-day initial flowback period that is not going to count against their flaring percentage, asking how it should be reported to the department. Ritter said that aspect of the order is still being clarified, but the industry will need to note those 14 days on the compliance form they submit to DMR.
Enforcing gas capture on the reservation brings its challenges
Flaring is significantly higher on the Fort Berthold Indian Reservation as it flared 33 percent of the natural gas produced in June versus an overall state number of 28 percent. The higher percentage is due to topography and right-of-way delays. The NDIC would prefer to see a cooperative effort with tribal leaders to enforce gas capture on the reservation, but the Three Affiliated Tribes proposed its own gas capture plan in August which requires operators to pay royalties and taxes on flared gas. The tribe feels the fees provide incentive for operators to capture the gas, but some in the industry question the motive.
"They want to reduce flaring," EOG Resources' Eric Dille, who also serves as chairman of the North Dakota Petroleum Council's flaring task force said, "but really at the end of the day, I don't think the chairman wants to slow down his revenue at all, but rather be expansive the other way. If getting paid taxes and royalties then he may think things will get taken care of over time without hurting the tribe."
At Helms' monthly press conference in August he said he met with tribal leaders and now needs to meet with Attorney General Wayne Stenehjem to sort out proper jurisdiction between the state, tribe, Bureau of Indian Affairs and Bureau of Land Management. He plans to meet with the tribe and federal agencies again in an attempt to get all entities on the same page.
"Hopefully we can work out any differences in trying to manage flaring and move forward with a plan that gets us into sync there," he said.
Helms said deadlines to hit gas capture goals may begin to slide on the reservation simply because of the multiple jurisdictions involved.
"You may end up with differing techniques in different parcels of land in an attempt to reduce flaring," Helms said. "I have an open mind to those different techniques, but what the NDIC approved ... that's going to be the most effective process going forward."
Though the first gas capture target is set for Oct. 1, production audits run two months behind so the calculations would not be available until December, making January the earliest production restrictions could take effect. But the delay could be advantageous in the overall picture.
"There is a problem with the lag because it lags when we can actually enforce, but there's also a benefit to the lag because it also gives operators a chance to realize that certain areas may be out of compliance and what can they do to fix it," Ritter said.
Targeting those problem areas is something the industry considers prudent and Dille said that's where the attention needs to go.
"If you're operating in an area with a good collection system and you have enough compression and processing, then that's not really the problem," Dille said.
He said it "only makes sense" for each operator to watch their own compliance and reporting and not rely on DMR to calculate the numbers first. But he said the necessary pipeline that needs to be constructed and operational by Oct. 1 is the critical factor in meeting the target.
"I think there's going to be a lot of people running really hard to get into compliance by the last quarter of this year," Dille said.
If an operator is found to be out of compliance on a well, it can submit a new gas capture plan that explains its flaring reduction strategy, but production restrictions could still occur.
"It's real money when you start cutting back production," Dille said. "So I guess the governor has signed on to let the state take that financial hit. When you start messing with rate of return and things like that, it gets a company's attention real quick. So there's going to be very tough business decisions made and it could be good or bad."
The flaring order has the state charting new territory, and Ritter admits it could entail some fine-tuning along the way.
"Since this is different than what's ever been done before we may find along the way things that may need to change either on our end as far as how we receive the information, or how we process the information, or just ways that maybe will work better - things we may need to change" Ritter said. "The order has definitely laid the framework and now we have to make sure we can apply it and make it work efficiently for our office."