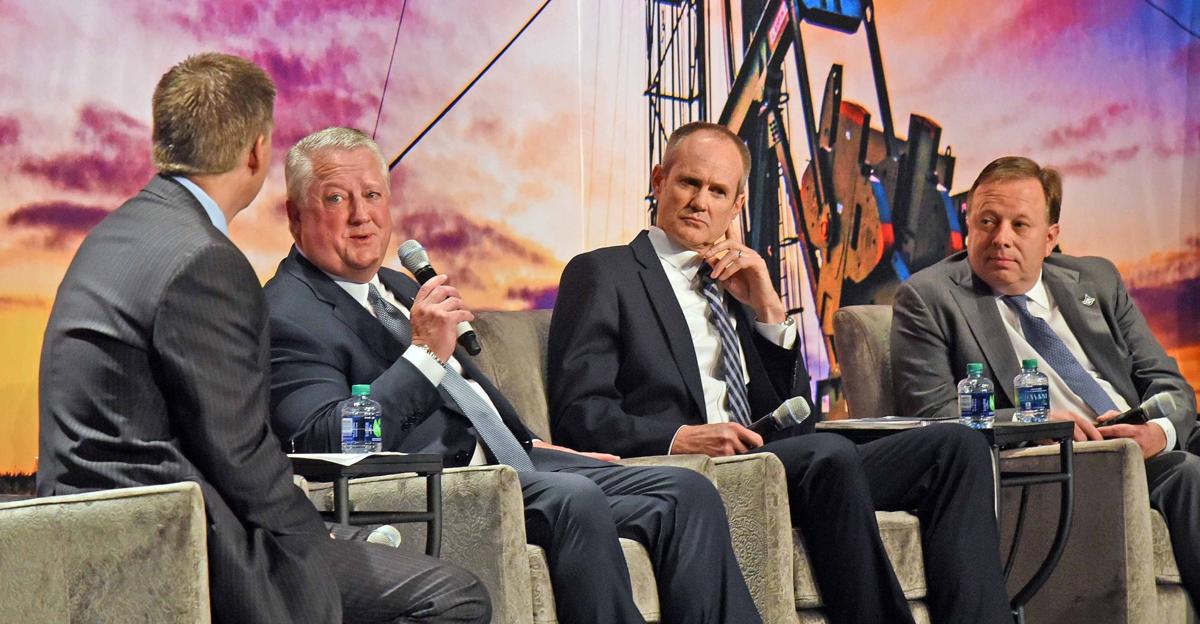 Whiting Petroleum Corp., a major Bakken oil producer, is filing for Chapter 11 bankruptcy.
The Denver-based company cited the "severe downturn in oil and gas prices driven by uncertainty around the duration of the Saudi/Russia oil price war and the COVID-19 pandemic" in a statement about the bankruptcy, which it filed Wednesday with the U.S. Bankruptcy Court in the Southern District of Texas.
Oil prices have fallen dramatically over the past month to around $20 per barrel, too low for companies to produce oil profitably. The price collapse is twofold: demand for oil is down as travel has come to a halt because of the coronavirus pandemic, and Russia and Saudi Arabia have opted to boost their own oil outputs, further contributing to the global glut of crude.
Whiting, in its filings, includes eight North Dakota businesses on a list of creditors who hold the 30 largest unsecured claims against the company. The businesses range from oilfield service companies to others that perform welding and electrical work, each with claims from $790,000 to $2.1 million.
Gov. Doug Burgum addressed the bankruptcy at his daily coronavirus press briefing, saying that his office had already been contacted by a concerned business that had extended credit to Whiting.
"The energy industry is a very interconnected place and when the dominoes start falling, they generally don't fall alone," he said. "They hit other people on the way down."
Whiting is the first major U.S. oil producer to file for bankruptcy amid low prices during the pandemic. It operates wells in the Bakken and in Colorado. With the purchase of Kodiak Oil and Gas in 2014, Whiting became the largest oil producer in North Dakota, though it no longer holds that title.
Burgum said that while Whiting might be the first company of its kind to enter into bankruptcy proceedings following the price collapse, "it won't be the last."
Whiting Chairman Bradley Holly said in a statement that, "following the restructuring process, we look forward to having substantially less debt and a significantly improved outlook for our Company and its stakeholders."
"I want to express my gratitude to the employees for their continued dedication and hard work, and to our service providers and business partners for their ongoing support during this time," he said.
The company has $585 million cash on hand and said it "will continue to operate its business in the normal course without material disruption to its vendors, partners, or employees." Whiting anticipates having enough liquidity to meet its financial obligations without needing additional financing during the restructuring.