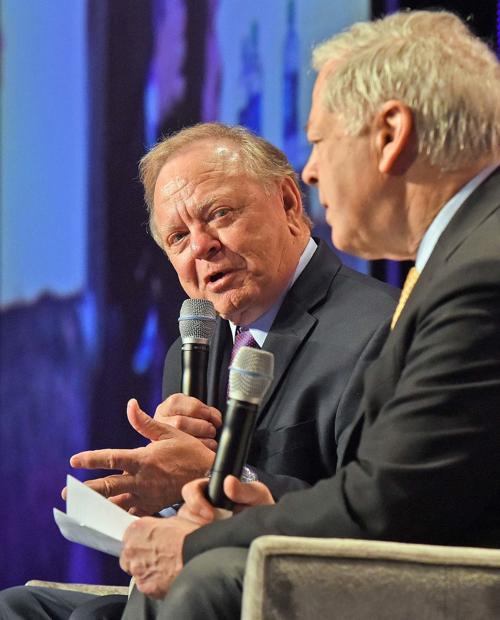 Harold Hamm, a trailblazer in shale oil extraction, will step down as CEO of Continental Resources at the end of the year, according to a company news release.
The 74-year-old billionaire said Wednesday he's "not going anywhere" and will stay with the company as executive chairman of the board. The company named Bill Berry, a board member and veteran of the oil industry, as Hamm's successor.
Hamm founded the oil production company more than 50 years ago, but the Oklahoma-based firm's profile grew considerably with its heavy involvement in North Dakota's shale oil boom over the last decade. Continental remains the Bakken Formation's leading shale oil producer, according to a 2019 market analysis.
You have free articles remaining.
Nationally, Hamm is better known for his extreme wealth and messy divorce than his company's oil exploits. Forbes ranks Hamm as the 55th richest American with an estimated $8.8 billion in wealth, though most of the money is tied to Continental stock. A 2015 divorce settlement ended with Hamm writing a $975 million check to ex-wife Sue Ann Arnall, making it one of the most expensive such settlements in history, according to Forbes.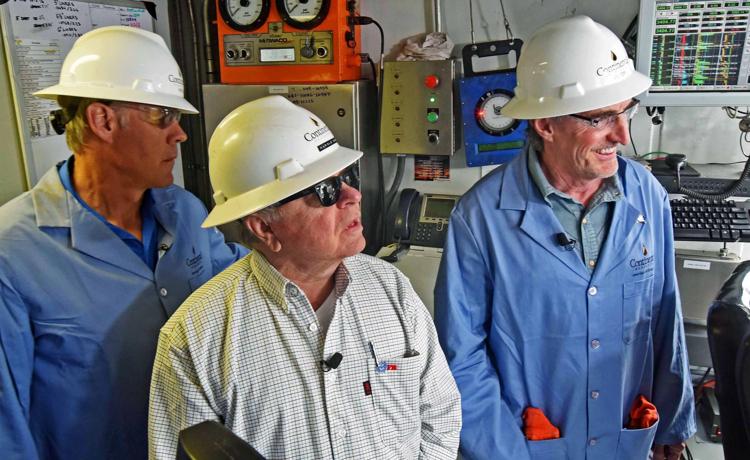 In the last 10 years, Hamm has also become involved in national politics as a prolific donor to Republican candidates and causes. He spoke in support of then-presidential candidate Donald Trump at the Republican National Convention in 2016.
The oil baron didn't always enjoy an extravagant life. The youngest of 13 children born to Oklahoma sharecroppers, Hamm began working at a local gas station as a teenager to support his family. He eventually bought a water pump truck and serviced drilling rigs, which led to him found Continental in his early 20s, according to Bloomberg.