North Dakota oil production is expected to return to record levels this summer, but executives of top Bakken companies said Thursday they expect the resurgence to be slow and steady.
"We're taking a real disciplined approach to development," said Brad Holly, president and CEO of Whiting Petroleum. "We've had enough booms and busts. We need to get this one right."
Whiting, now the No. 3 North Dakota oil producer after selling some assets during the downturn, has five drilling rigs operating in the state with no immediate plans to add more.
"We only want to add activity if we think we can do it efficiently," Holly said in an interview at the Williston Basin Petroleum Conference in Bismarck, which attracted more than 2,450 people.
Director of Mineral Resources Lynn Helms projects a modest ramp-up in drilling this year, with activity occurring in a larger footprint in the Bakken rather than focused only on the core.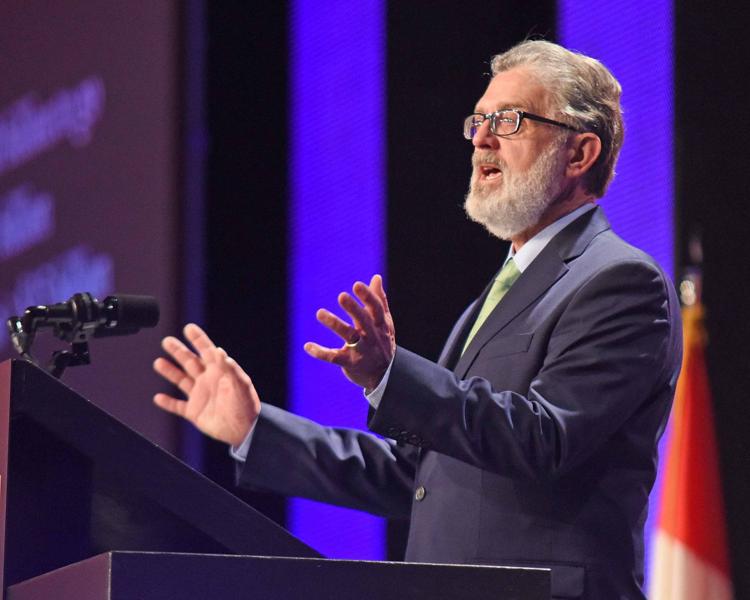 North Dakota had 65 drilling rigs operating Thursday, up from 49 a year ago and 28 two years ago when oil industry leaders last held their conference in Bismarck.
The state produces 1.16 million barrels per day and is on track to exceed its previous record of nearly 1.23 million barrels of oil per day, potentially as early as June, Helms said.
Technology advancements are driving the increase in activity rather than the price of oil, said Continental Resources President Jack Stark.
"This year, there's no doubt that the Bakken is performing better than ever," he said. "The rock hasn't changed. It's all happened through technology."
Stark estimates that Continental, North Dakota's top oil producer, only recovered about 3 to 5 percent of the oil early in its Bakken operations. Now Stark estimates the company recovers 15 to 20 percent of the oil, with efforts underway to continue increasing that.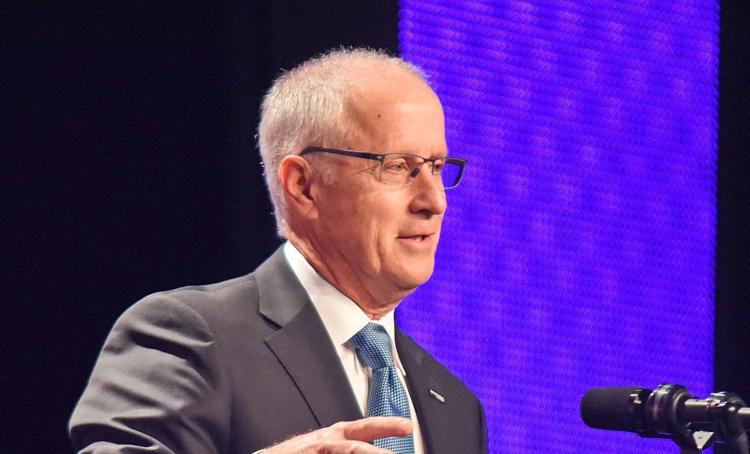 "The size of the prize is huge here," Stark said.
Four enhanced oil recovery projects will be tested in the field this summer to research ways to recover even more oil, Helms said.
"We're leaving a lot down there," said Thomas Nusz, chairman and CEO of Oasis Petroleum. "It's encouraging to know that people are thinking about a whole bunch of different things in order to increase recovery. It's just a focus on continuous improvement and how do we do more."
Erec Isaacson, vice president of Rockies Business Unit for ConocoPhillips, said $65 oil is the new $100 oil, thanks to innovations the industry developed during the downturn.
"Today we're thriving at that $65-plus price," Isaacson said. "We've made great strides through technology, innovation and optimization."
Helms said he estimates the oil industry has invested about $127 billion in the Bakken through well drilling and completions, natural gas gathering and processing, rail facilities and crude oil transmission pipelines through 2017.
Over the next 20 years, Helms projects industry will need to invest another $348 billion to keep up with the growth in well count, expected to increase from today's 14,157 wells to as many as 65,000 wells.
The executives also talked about investing in North Dakota communities to help recruit and retain workers.
Mike Henderson, a vice president for Marathon Oil who oversees North Dakota operations, said compliance with regulations and a commitment to safety and environmental protection is essential to protect the industry's license to operate.
"We must be responsible corporate neighbors, never lose sight of the fact that we are guests in these communities and we will be judged by our individual and collective behavior," Henderson said.