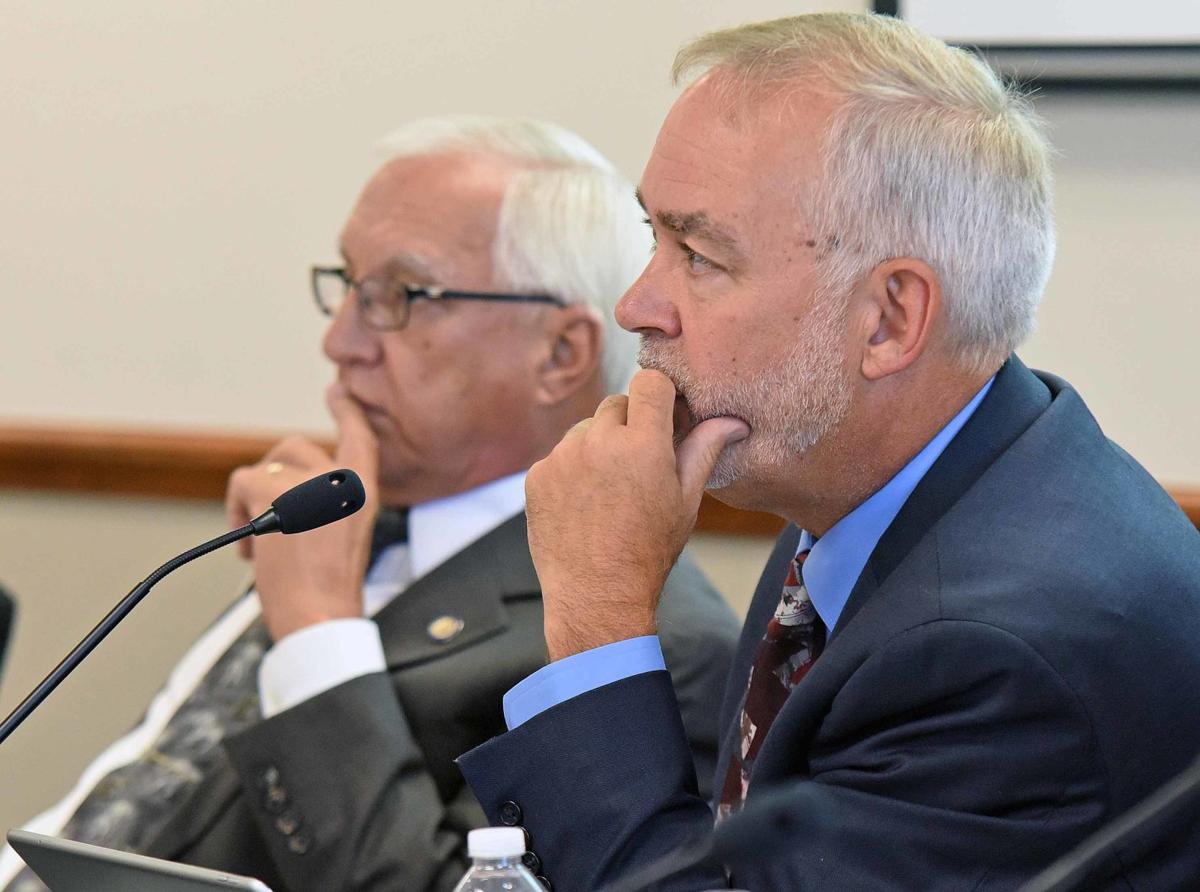 Consumption of electricity in western North Dakota is expected to grow significantly over the next two decades, the director of the North Dakota Transmission Authority told a panel of lawmakers Wednesday.
A recent study commissioned by the authority, which is an arm of the state's Industrial Commission tasked with helping facilitate transmission infrastructure, estimates demand for electricity in the Williston Basin will grow by 71% over the next 20 years.
"That kind of growth rate is basically unheard of in most of the country," Director John Weeda said.
His comments came during a meeting of the interim Energy Development and Transmission Committee, which convened Wednesday for the first time since the Legislature adjourned this spring. Sen. Rich Wardner, R-Dickinson, who chairs the committee, said the group will study a host of topics from oil refining to natural gas flaring to solar energy.
Weeda gave an update on electric power needs throughout the state. He said the anticipated uptick in demand in the west is tied to the oil and gas industry.
Electricity is needed to pump oil out of the ground and push it through pipelines. It's also used in large industrial and commercial applications, such as natural gas processing. On top of that, the general population uses it to power homes and businesses.
Basin Electric, rural electric cooperatives and Montana-Dakota Utilities are the main entities involved in supplying the region with electricity, Weeda said.
"They're ready and eager to serve that load," Weeda said. "It doesn't mean there won't be some growing pains, but I've got a lot of confidence in them."
You have free articles remaining.
He pointed to a new transmission line that runs from Antelope Valley Station, a coal-fired power plant near Beulah, to Tioga. He said projects like that are key to meeting the power demand created by growth in the oil industry.
A number of projects are in the works to generate more electricity in North Dakota, including proposed wind and solar farms that await approval from grid operators and state regulators.
"It is time that we get serious about looking at future transmission," Weeda said. "We need to be innovative."
He sees building more direct current transmission lines as one solution. Only two exist in North Dakota, with alternating current lines making up the rest. Direct current is more stable and can be transported long distances with less electricity loss, according to the U.S. Department of Energy.
Weeda said Great River Energy recently upgraded a line to direct current that runs from Coal Creek Station near Underwood to Minnesota. He said the line is losing relatively little electricity along the way, a sign that new technology is paying off.
Weeda recently spoke with a company interested in building a direct current line out of North Dakota to tie in with the grid serving the western United States. He said projects like that could serve markets in California that want to use renewable energy. California generates a lot of electricity from solar panels, but only during the day. North Dakota wind farms could provide power at night.
Wardner, the committee chair, said he sees potential in selling North Dakota-made electricity on the West Coast.
"There will come a time when we will have all this electricity and won't be able to get rid of it," he said. "We need to be planning and thinking about that going forward."
Weeda said the transmission authority is commissioning a study to get a better sense of how full the state's transmission system is given current power generation. He expects the study to be finished by the end of the year.