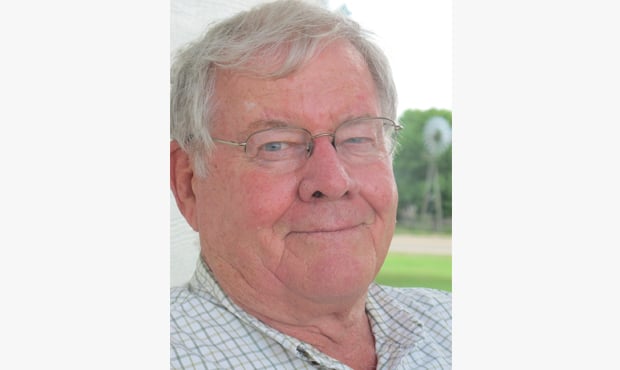 AMIDON, N.D. — A sign outside Amidon boasting it"s the smallest county seat in the nation still stands, but the designation fell.
As of the 2010 U.S. census, three other county seats slipped below Amidon in population and Gann Valley, S.D., now holds the "smallest" title with 14 people.
Amidon had 20 in the census. Its mayor, Jerry Erickson, said he thinks there are now 33 people in the Slope County community that boasts both the Burning Coal Vein Campgrounds and White Butte, the highest point in North Dakota, as scenic attractions.
It's also a gateway city to the Black Hills of South Dakota and sees a lot of tourism traffic during the summer months.
Erickson said his small, but illustrious town may soon have a city hall to call its own, something it's not had before — at least in memory — and won"t have to borrow space in county-owned buildings.
He said the city council doesn't envision anything grand, just enough shop room to store the city-owned Bobcat and a meeting room for city officials.
The city recently purchased six lots on U.S. Highway 85, the main thoroughfare in town, from a trust owned by a family with historic ties to Amidon.
While Amidon doesn't levy any city property taxes, it does have some money tucked away from its share of oil and gas tax revenue.
"We have enough dollars to do this," Erickson said.
He said a specially formed committee has been meeting to come up with a plan for the building, "so it"s put together the way we want it to be."
He said the state Tourism Division is interested in using some space in a city building to highlight the scenic attractions, which also include the Maah Daah Hey II biking, hiking and horseback trail that terminates at the Burning Coal Vein Campground to the west.
"We don't know what all the uses might be," he said. "Since we can afford to, I think we should go ahead."
Other improvements are in store for Amidon.
Fitterer Oil, a local fuel distribution company, is looking into setting up a credit card fueling island in town.
The mayor said that will solve a big headache for residents, who can't get so much as a couple of gallons of gas for their lawnmowers without leaving town.
Also, developers of a cabin and campground operation on the edge of town are building a bar on their property. It's underground, with a red metal roof, and their plan is to name it The Bunker Bar, he said.
Erickson said if all goes as planned, Amidon will have its own city hall by this time next year.
Be the first to know
Get local news delivered to your inbox!