Old man winter has arrived and he brought presents: Snow piled up in some parts of the state and temperatures dropped.
Winter solstice, or the first day of winter, is today. The winter solstice marks the shortest day and longest night of the year. In the Northern Hemisphere, it occurs when the sun is directly over the Tropic of Capricorn, at 23.5 degrees south latitude, according to the National Weather Service.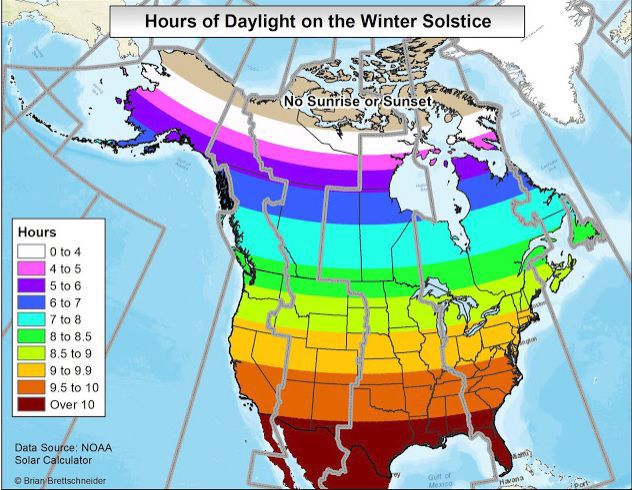 Through darkness comes light, with snow that began to fall Wednesday in the northern part of the state, including Williston, Tioga, Stanley, Minot and Rugby. Some areas were projected to get four to six inches of snow. Forecasters predicted only about one to two inches of snow overnight in Bismarck.
Ken Simosko, a meteorologist for the National Weather Service in Bismarck, said any snow that did fall is here to stay.
"It will be here all the way through next week," he said. "We're not going to be above freezing for quite some time."
There will be two more chances of light snow Friday and Sunday, according to Simosko. Temperatures will continue to drop through Christmas.
"This is our first significant (cold) front coming though so far for the season," said Simosko, adding that the snow Wednesday was caused by moisture coming in from the west and colder air from the north.
"Hopefully, people enjoyed the 30s, 40s and 50s, because they're pretty much gone now," he said.
The snowfall accumulation so far this year pales in comparison to last year. According to NWS data, by the end of December 2016, Bismarck had accumulated 43.5 inches of snow. This year, as of Wednesday, there were only 3.9 inches of snow accumulation.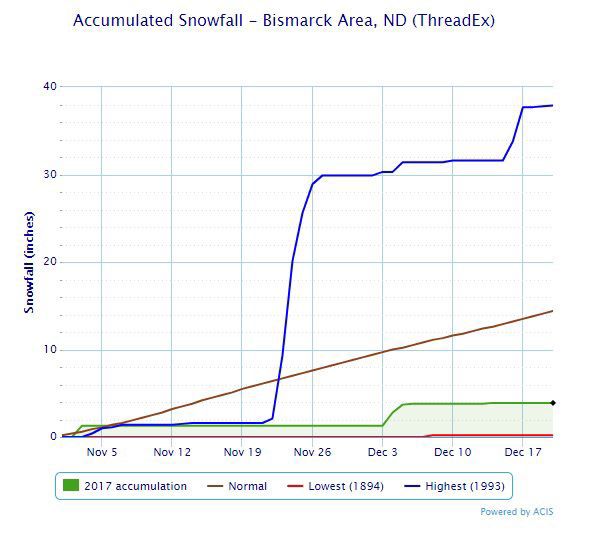 Bismarck hasn't spent anywhere near as much as it had last year for snow removal. Last year, the city spent about $187,000 in snow removal in November, and $1.4 million in December, according to Jeff Heintz, director of Bismarck's public works. There hasn't been any snow removal yet this month, Heintz said in an email.
The state is projected to be in a deep freeze for the next three months. According to the NWS, North Dakota will likely see below-normal temperatures December through February.